Main content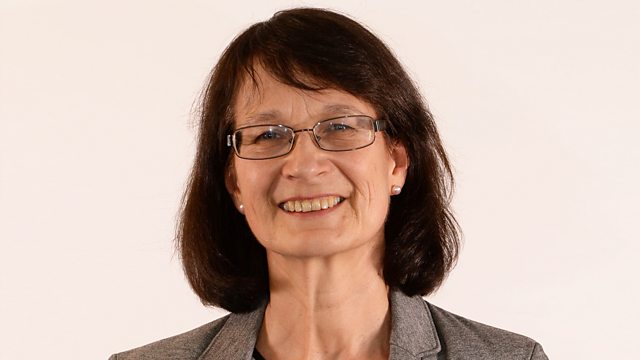 Deputy Chief Medical Officer Dr Jenny Harries answers your questions
The deputy chief medical officer, Dr Jenny Harries, talks about her role in dealing with Covid-19, as well as answering your burning questions.
Dr Jenny Harries, the Deputy Chief Medical Officer for England has become a familiar face and reassuring voice at the regular press conferences from Number 10 over the last couple of weeks. Today she joins Jenni to talk about the latest advice and information about the coronavirus pandemic and answers questions posed by our listeners.
We've been hearing a lot from medical experts, politicians and commentators recently. But how is Covid-19 affecting regular Woman's Hour listeners? Over the coming weeks, we're going to be following a range of families and individuals and asking them for their take on the unprecedented situation we currently find ourselves in. Then - once it's all over - we'll have a unique social record of the coronavirus crisis from the perspective of women. To kick it all off, Jenni speaks to mum of two, Mercy Haruna.
Why do we choose the clothes we do? In her new book, 'Dress Your Best Life', the American fashion psychologist Dawnn Karen explains how our clothing is the 'connective tissue' between the physical and emotional. She joins Jenni to discuss how our clothes do the talking.
A lot of people suddenly have extra time on their hands, either from the lack of a commute because they're now working from home, the loss of a social life or from not being able to work at all. So once you've cast a critical eye over your bookshelf and binged on box-sets, why not take up that hobby you've always meant to start - or indeed return to. Jenni asks nature writer Emma Mitchell, journalist Almara Abgarian and Woman's Hour listener Rhiannon Jenkins for their top picks of activities that can be easily accessed - from learning a language, to mastering macrame and drawing a leaf.
Presenter - Jenni Murray
Producer - Anna Lacey
Guest - Dr Jenny Harries
Guest - Mercy Haruna
Guest - Dawnn Karen
Guest - Emma Mitchell
Guest - Almara Abgarian
Guest - Rhiannon Jenkins