Main content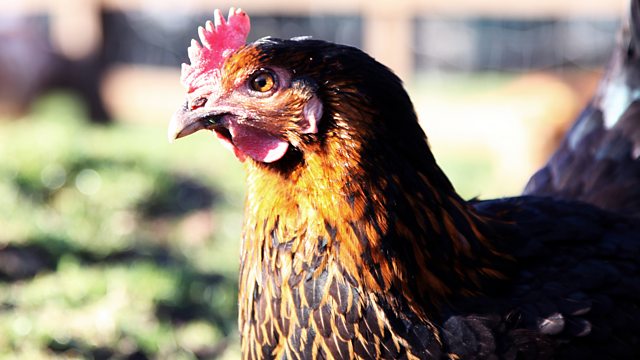 25/03/20 - Food chain flexibility during COVID-19, farming deer
As restaurants close, farms that supply them are being left with surplus stock. Since supermarket shelves are being stripped bare, can food be re-directed?
Many farmers and food producers who supply restaurants and pubs are finding themselves with surplus stock. We've been contacted by a food producer who has 5 million pounds worth of unsold cheese that had been due to go to some of the big chains like Nando's and Pret a Manger. And with McDonald's closing it's doors, we speak to one Cumbrian farmer who sells them 50-60 million eggs every year...and is looking for a new buyer.
Meanwhile supermarket shelves are being stripped bare. So can our famously complicated food supply chain shift in time, to feed people, and avoid massive waste? We speak to an expert.
Our series of Farming Today Audio Diaries continues with a goat farmer in Northern Ireland who normally sells through a farm shop and local farmers markets, via a street food trailer and direct to restaurants.
And according to the Scottish Venison Partnership, the UK produces 3,500 tonnes of venison each year - almost all from wild deer - and venison sales total 100 million pounds annually. What next for the industry?
Presented (from home) by Anna Hill
Produced (from home) by Heather Simons