Main content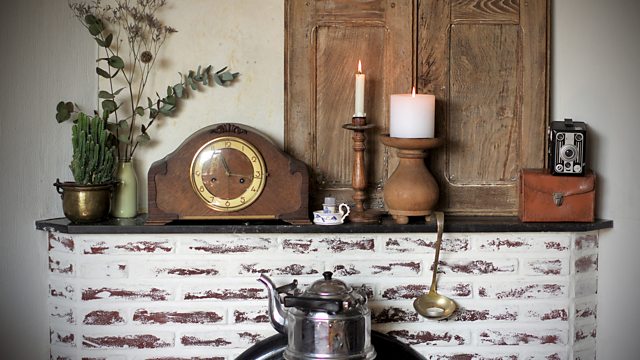 The Hidden History of the Mantelpiece
Rachel Hurdley takes a look at the mantelpiece and how its development reflects changes in society. What do the objects we put on them reveal about us and how we wish to be seen?
Run your eye along the mantelpiece with Dr Rachel Hurdley as she explores the story of this most revealing space in our homes.
As a sociologist, Rachel has long been fascinated by how we curate the objects on our mantelpieces to reflect how we see ourselves and how we would like to be perceived by others.
Even if you don't have an actual mantelpiece, it's likely you'll use a shelf or a windowsill to display favoured ornaments, photos and other mementoes.
Rachel explores the history of the mantelpiece from the grandeur of 16th-century overmantels to the confidence of the Victorian mantelpiece and Mass Observation's detailed descriptions of what 1930s homes kept on their mantelpieces.
Along the way, Rachel finds out why symmetry matters on a mantelpiece, why our ancestors might have felt they needed to guard against something fearful coming through their fireplace, how to spot the signs of a "posh" mantelpiece and the crucial role of the mantelpiece in creating identity and memory.
Interviewees:
Jonathan Glancey, Architectural Writer and Historian.
Sonia Solicari, Director of The Museum of the Home
Patricia Ferguson, Writer and Historian, interviewed at Ham House
Mared McAleavey, St Fagans National Museum of History, Wales
Jessica Scantlebury, Mass Observation Archive
Peter York, Writer and Co-Author of The Sloane Ranger Handbook
Caroline Schofield, National Trust Curator at Tatton Old Hall and Little Moreton Hall
Presenter: Rachel Hurdley
Producer: Louise Adamson
Executive Producer: Samir Shah
A Juniper Connect production for BBC Radio 4
Last on
Broadcasts