Main content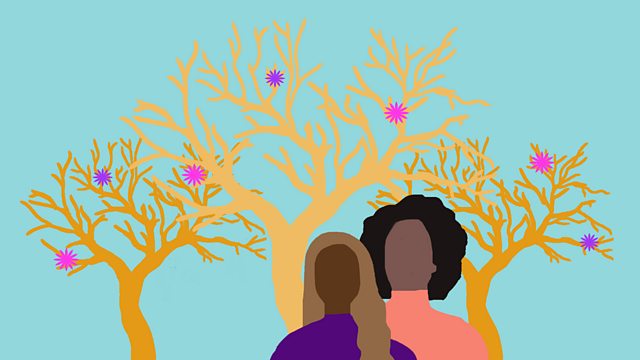 Women of Colour & Gardening; Free School Meals; Clear Communication in a Crisis
Women of colour, gardening and cultural heritage; Keeping free school meals available in the pandemic; Clear communication in a crisis; Dr Camilla Pang and autism.
It's the beginning of spring, and in more recent years, gardening is being seen as a therapeutic form of self-care. But for women of colour, planting is becoming a popular way to establish ownership and celebrate cultural heritage. Aimée Grant Cumberbatch is the founder of Grown, a gardening club for women of colour. Flo Headlam has been gardening professionally since 2012, and in 2017 she became BBC Two's Gardeners' World's first black presenter.
Five years ago chef, Nicole Pisani gave up cheffing in a top London restaurant to make school dinners. Now working in Hackney she joins Jane with executive headteacher, Louise Nichols, who runs three schools in the borough. They tell Jane why have they set up a Free School Dinners campaign and their hopes to see it expand whilst schools are closed.
"Stay at home, save lives", but is the message getting through and are other messages people are getting confusing it? The Chief Medical Officer for Scotland and the Deputy Chief Medical Officer for England have been widely praised for keeping it clear, concise and comprehensible. Is there anything that men can learn from women about crisis communications?
Dr Camilla Pang was diagnosed with Autism Spectrum Disorder at the age of eight. She struggled to understand the world around her. Now aged 26, and with a PhD in biochemistry, Camilla has used her specialist scientific knowledge to examine society's obscure customs, the strangeness of social norms and identify what it really means to be human in her new book, 'Explaining Humans' .
Presenter: Jane Garvey
Producer: Kirsty Starkey
Interviewed Guest: Louise Nichols
Interviewed Guest: Nicole Pisani
Interviewed Guest: Anne McElvoy
Interviewed Guest: Helen Lewis
Interviewed Guest: Dr Camilla Pang
Interviewed Guest: Aimée Grant Cumberbatch
Interviewed Guest: Flo Headlam
Last on
Broadcast

Podcast
Women's voices and women's lives - topical conversations to inform, challenge and inspire.