Main content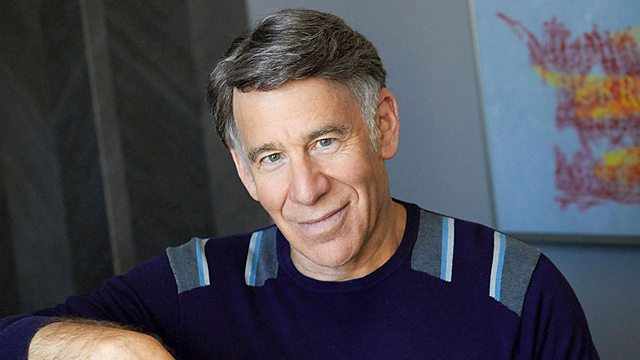 Stephen Schwartz
Michael Berkeley's guest is Stephen Schwartz, the leading composer and lyricist of American musical theatre. With music by Bach, Copland, Beethoven, and Puccini.
Stephen Schwartz is a master of musicals. He wrote Godspell, Pippin, and The Baker's Wife; he's written the lyrics for films such as Pocohontas, The Hunchback of Notre Dame, Enchanted - and many others. His musical Wicked, for which he wrote the words and music, has become something of a cult; it opened on Broadway in 2003 and in the West End in 2006, and it's been running both in New York and in London ever since. He's received numerous awards – three Oscars, four Grammys – and he's over from New York for the opening of his new musical, The Prince of Egypt, a stage version of the popular film.
In conversation with Michael Berkeley, Stephen Schwartz reveals how classical music gives him ideas for his most successful musical numbers. In fact, he admits, he steals ideas from the great composers "flagrantly". The opening of Wicked, for instance, comes from Rachmaninov's Prelude in C-sharp minor – listeners to this episode can hear both, and compare them. He has been influenced too by Carl Orff and the exuberant orchestration of Carmina Burana. He also talks us through the bass chords he has borrowed from Beethoven's Moonlight Sonata, and the two bars of Beethoven that he believes are the most moving music ever written. He reflects about the success of Wicked – and the "green girl inside us all". Other musical choices include Bernstein's Mass, Bach's sixth Brandenburg Concerto, Copland's Appalachian Spring, and Puccini's opera La Rondine.
Produced by Elizabeth Burke
A Loftus production for BBC Radio 3
Last on
Music Played
Leonard Bernstein

World without end (Mass)

Performer: Mary Bracken Phillips. Performer: Leonard Bernstein.

Ludwig van Beethoven

Sonata in C sharp minor (Moonlight) (1st mvt: Adagio)

Performer: Jonathan Biss.

Johann Sebastian Bach

Brandenburg Concerto no.6 in B flat major (3rd mvt: Allegro)

Orchestra: Marlboro Festival Orchestra. Conductor: Pau Casals.

Aaron Copland

Appalachian Spring (excerpt)

Orchestra: New York Philharmonic. Conductor: Leonard Bernstein.

Carl Orff

O Fortuna (Carmina Burana)

Orchestra: Atlanta Symphony Orchestra. Choir: Atlanta Symphony Chorus. Conductor: Donald Runnicles.

Stephen Schwartz

No one mourns the wicked (Wicked)

Performer: Cristy Candler. Performer: Kristin Chenoweth. Performer: Jan Neuberger. Performer: Sean McCourt.

Sergey Rachmaninov

Prelude in C sharp minor, Op.3 no.2

Performer: Nikolai Lugansky.

Giacomo Puccini

Chi il ben sogno di Doretta (La Rondine)

Orchestra: English Chamber Orchestra. Conductor: Jeffrey Tate. Singer: Renée Fleming.
Broadcast