Main content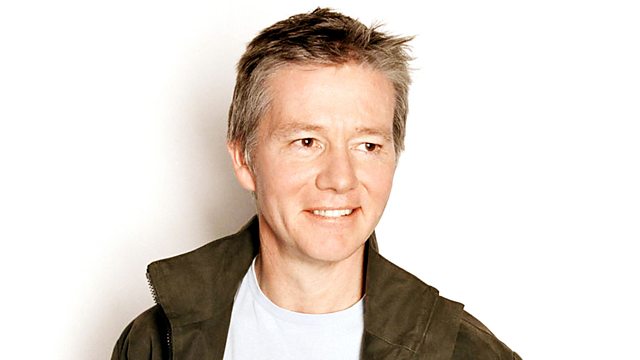 Programme 11, 2020
The game of lateral thinking and cryptic connections, with Tom Sutcliffe . The South of England take on the Midlands.
(11/12)
Tom Sutcliffe welcomes the South of England and Midlands pairings for the last time in the current series. Victory for Marcus Berkmann and Paul Sinha of the South of England could give them an unassailable lead at this crucial stage in the season, while a win for Elizabeth-Jane Burnett and Stephen Maddock of the Midlands would secure them a solid mid-table finish.
Tom's questions cover as wide a spectrum of knowledge as ever, from Jason and the Argonauts to Snow Patrol. As so often, some of the most ingenious ideas come from RBQ listeners whose questions have poured into the programme office in the past few months. Tom will also have the solution to the teaser he left unanswered at the end of the previous edition.
Producer: Paul Bajoria
How they stand
The RBQ 2020 league table, going into today's contest, is as follows:
1  South of England   Played 3  Won 2  Drawn 1  Lost 0  Total points 56
2  Scotland    P4  W2  D0  L2  Pts 75
3  Wales   P3  W2  D0  L1  Pts 59
4  North of England    P3  W2  D0  L1  Pts 58
5  Midlands    P3  W1  D0  L2  Pts 55
6  Northern Ireland   P4  W0  D1  L3  Pts 67  
Last week's teaser question
At the end of the programme last time Tom asked:
If a computer company scores minus 6, a disgraced pop duo score minus 3, and the people who turned down the Beatles score 1, which heavy metal band scores 6?
This question is about prefixes denoting different powers of ten. The computer company is Microsoft; the disgraced pop duo was Milli Vanilli, who (it was later revealed) had not actually appeared on the records issued under their name; the people who turned down the Beatles before EMI signed them up were the record label Decca.
Micro- is the prefix denoting 10 to the power minus 6.
Milli- denotes 10 to the minus 3.
Deca- denotes 10 to the power 1 (ie. 10)
So the heavy metal band must be Megadeth, mega- being the prefix denoting 10 to the power 6 (ie, one million). They actually took their name from the official term for a nuclear explosion that causes a million deaths.
Questions in this programme
Q1 (from Ivan Whetton)  On seeing the location of England's deepest lake, a Tarrant TV programme and a Japanese condiment, why might a German visitor think 'what's in a name'?
Q2  An A-list Hollywood actor, a British writer and TV presenter, a model and racing driver and a 1980s South African-born England cricketer, are in a sense yet to grow up. Why is this, and who are they?
Q3 (from Dan Stathers)  Music: What might the performers of the first three of these tunes have to do with the subject matter of the fourth?
Q4  Where might you find a Midlands tree, an 18th century British army officer, John of Gaunt's big cat, and some security devices held by St Peter?
Q5  Pike's uncle, Emsworth's brother, an assassinated Prime Minister, and Capability Brown: what shape is their table?
Q6  Music: Which line of Robert Burns is most appropriate for these characters?
Q7  Which attributes of Frank Sinatra would distinguish him from Ian Fleming's Caribbean home, the wizard Sauron, birds of the family Zosteropidae and a periorbital haematoma?
Q8 (from Jim Coulson)  How might five months of the year lead you initially to a very old sheepskin, a 'royal' character played by Peter Wyngarde, and a fast and furious leading actor?
This week's teaser question
The teaser this week comes from listener Alan Mills.
Fred may be one who had far to go, and he was assisted by one who tried hard.
When the latter's turn came he was assisted by a man from the north.
When that man's turn came, his assistant could have been descended from Shakespeare's wife.
In which city would they all be found?
Don't write to us: there are no prizes, but you can see if you have the right solution when Tom reveals it next time.