Main content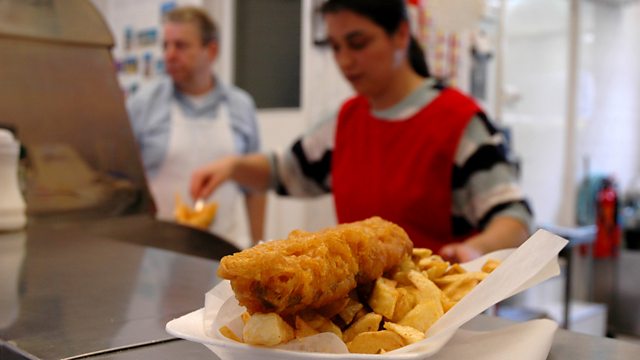 Shop closures, Restaurant staff, Coping with loneliness
The possible closure of non-essential shops, the impact of restaurant shutdowns on staff, and how people in the most deprived parish in England are coping with coronavirus.
We look at the possible closure of non-essential shops and whether this would include takeaways which were still trading in many parts of the UK over the weekend.
Pret already closed its shops on Saturday, this morning McDonald's announced that it's closing all 1,270 of its restaurants once today is done. Costa is closing and so is Nandos. We speak to Catherine Shuttleworth, the chief executive of the consultancy Savvy, about what counts as a non-essential shop under the current coronavirus restrictions.
We report on how the Coronavirus shutdown is having a massive impact on lots of sectors after cafes, pubs and restaurants and gyms were told on Friday night that they must close immediately. The government promised them help to carry on paying their staff. We speak to Brandon Stephens, the Chief Executive of Tortilla. It has 42 restaurants in the UK. It's shut five with the remainder now doing takeaways only.
With schools now shut for the foreseeable future, we have tips for parents on how to keep their children occupied and focussed. We hear from Elizabeth O'Shea, a parenting expert with advice for parents coping with poorly children at home, or just children who now have to stay off school.
After the first weekend of greater social distancing and older people, in particular, being advised to stay inside, our reporter, Samantha Fenwick, joins us live from one of the most deprived areas in the UK. She speaks to speaks to Rev Tracy Charnock, vicar at Holy Trinity Church in South Shore, in Blackpool where many people living there are older, a lot living alone. With religious services cancelled, clergy are worried about the people who rely on their worship communities for company and practical help.
Presenter: Winifred Robinson
Producer: Tara Holmes