Main content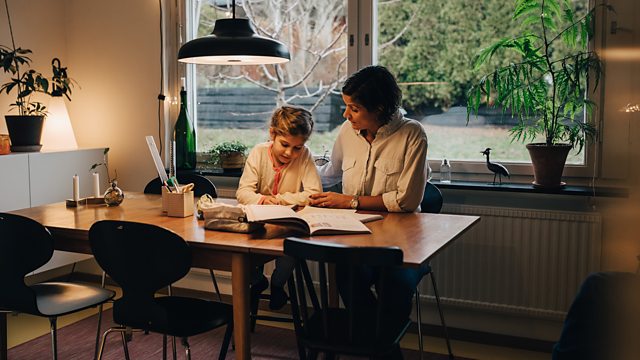 Home Schooling, Reusable Products and Coronavirus
Home schooling; domestic violence in a pandemic; Girl Taken; and reusable products and coronavirus.
After school closures across the UK many parents will be at home trying to support their children do some school work whilst also working from home and 'social distancing' themselves. Are there lessons to be learned from those who already home educate?
Ten organisations across the UK including Rape Crisis and Ending Violence Against Women have issued a joint statement about the impact of Covid 19could have on the lives on women and children. Recent reports from China and Italy show an increase in domestic violence since the pandemic began. One Chinese province said reporting had increased threefold. Jane talks to Lucy Hadley Campaigns and Policy Manager for Women's Aid about what action they would like to see taken.
We hear the story of Goli, an Afghan born refugee who used to live in Iran but is now settled in Denmark with her younger daughter Baran, now featured in Girl Taken, a Radio 4 series and podcast. In this Woman's Hour interview Goli talks about how her older daughter Bru came to be separated from her and the extraordinary lengths she has taken to see her again.
And with people reporting low stocks of nappies, sanitary products and other regular household items on supermarket shelves, we take a look at what reusable alternatives are available. Is this the time for cloth nappies to make a comeback? What about reusable sanitary protection? And what can vinegar, bicarb and beeswax do for you in the kitchen?
Presenter: Jane Garvey
Producer: Beverley Purcell
Domestic Violence Support
Support for sexual assualt