Main content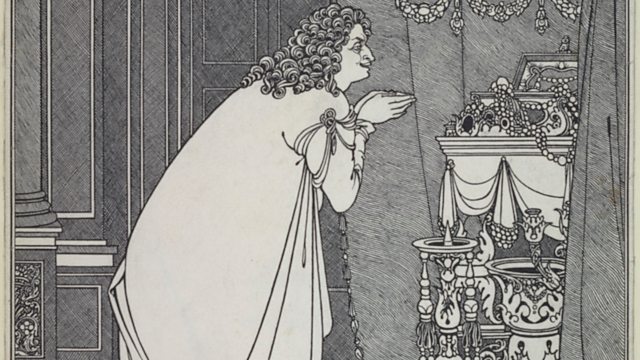 Famous and Infamous
Tom Sutcliffe discusses celebrity with historians Greg Jenner and Catherine Fletcher and the curator Caroline Corbeau-Parsons.
We think of our era as the age of celebrity. Billions of people follow the daily antics of the Kardashian family or the latest pop superstar. But celebrity obsession is centuries old, argues Horrible Histories writer Greg Jenner. He tells Tom Sutcliffe why we are captivated by famous - and infamous - figures, from the scandalous Lord Byron to the unwitting civilians who are hounded by paparazzi today.
The Italian Renaissance gave us the world's most famous images: the Mona Lisa, Botticelli's Venus and Michelangelo's David. But Catherine Fletcher argues that this era was far stranger, darker and more violent than we may realise. The real Mona Lisa was married to a slave-trader, and Leonardo da Vinci was revered for his weapon designs.
The artist Aubrey Beardsley shocked and delighted Victorian London with his drawings. A new exhibition at the Tate Britain, curated by Caroline Corbeau-Parsons, shows the range of Beardsley's black-and-white images. Some are magical, humorous, some sexual and grotesque; and together they helped Beardsley become so astonishingly famous that the 1890s were dubbed the 'Beardsley era', before he fell from grace, tainted by association with Oscar Wilde.
Producer: Hannah Sander
Last on
Broadcasts