Main content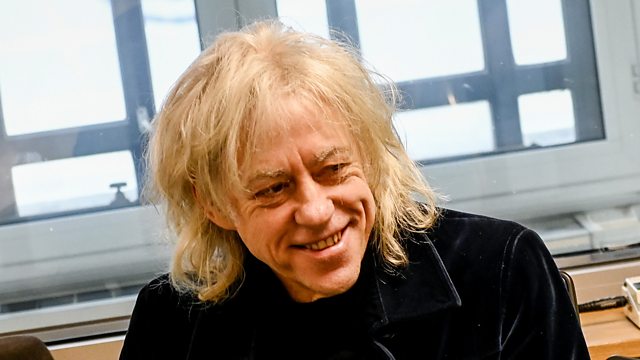 Bob Geldof
Kelda Wood, the first para athlete to row solo across the Atlantic and Derrick Osaze, the punching preacher
Aasmah Mir and Richard Coles are joined on the line by Sir Bob Geldof, of The Boomtown Rats, who left Dun Laoghaire for London, became known for punchy hits and outspoken interviews, then creating Band Aid and Live Aid.
We also have Kelda Wood, who, in her mid twenties suffered a life changing injury and she has just become the first para athlete to row solo across the Atlantic.
Derrick Osaze is 'the punching preacher' – last year he became Ultimate Boxxer III middleweight champion and was ordained as a minister. He joins us.
Mary Wood, on her experience as a police officer of looking after a foundling for 24 hours, 25 years ago.
And the inheritance tracks of Martina Cole who chooses Galway Bay, performed by Ruby Murray and Word on a Wing by David Bowie
And your thank yous.
Producer: Corinna Jones
Editor: Eleanor Garland