Main content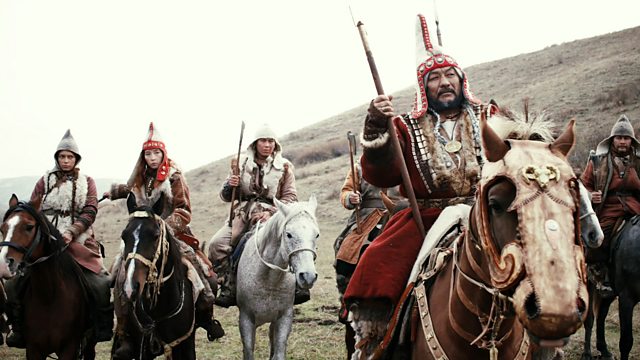 The life of Scythian girl Alkaya who grows up to become a fearless horse warrior.
So far, archaeologists have excavated about 1,000 graves throughout Ancient Scythia and until recently it was common for archaeologists who found a skeleton buried with weapons to assume it was that of a male. But now with the DNA testing and bio-archaeology, we now know that a little over one third belonged to women warriors.
This episode follows the life of Scythian girl Alkaya who grows up to become a skilled and fearless horse warrior. After losing her mother in a raid, orphaned Alkaya is accepted by the chief of another clan. She grows up with her stepsisters and becomes leader of the clan after her stepfather is killed in a battle with rival Scythians. As the new chief, Alkaya leads her tribe after an annual gathering into a defining battle against the Persians in 6th Century BC.
Thuige seo, tha arc-eòlaichean air timcheall air mìle uaigh a chladhadh tro sheann Scythia. Gu o chionn ghoirid, bha e cumanta dha arc-eòlaichean a lorgadh cnàimheach ann an uaigh agus buill-airm còmhla ris, gabhail ris gum b' e cnàimheach fireannaich a bh' ann. Ach a-nise, le bith-arceòlas agus rannsachadh DNA, tha fhios againn gur e cnàimhich bhoireannach a th' ann an còrr dhen treasamh roinn dhiubh.
Tha am prògram a' leantainn beatha nighean Scytianach, Alkaya, a tha a' fàs suas gu bhith na ban-ghaisgeach air leth. Chaill i a màthair ann an cath, agus gun athair no màthair, tha Ceannard cinnidh eile ga toirt a-steach. Tha i ag èirigh suas còmhla ris an teaghlach aige-san, agus nuair a thèid a leas-athair a mharbhadh ann an cath, 's i a tha a' faighinn àite a' Cheannaird. Mar an Ceannard ùr, tha Alkaya air ceann na treubha ann an cath ainmeil an-aghaidh nam Persianach san t-sieamhamh linn, Ro Chriosd.
Dubbed in Gaelic with English subtitles
More episodes
Previous
You are at the first episode