Main content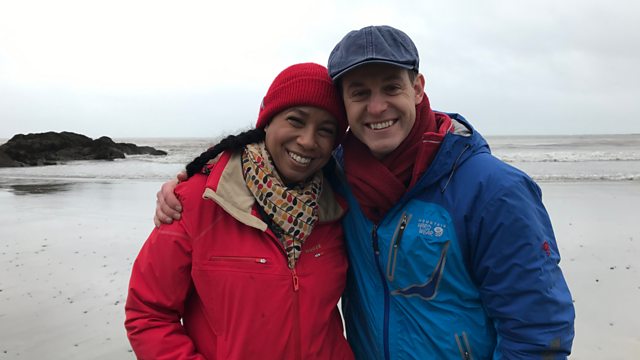 Looe Harbour
The team are in Looe in Cornwall during Cornish Pasty Week. Margherita Taylor and Matt Baker meet the town's pasty makers and compete in a pasty-making competition.
Countryfile visits Looe in Cornwall during Cornish Pasty Week. Margherita Taylor and Matt Baker meet the town's pasty makers and compete in a pasty-making competition. Margherita finds out more about the area's seal population and the fishermen who live and work on the shores. Adam Henson has his hands full as lambs start to arrive, and Tom Heap finds out if the UK's leading food-standards scheme is delivering when it comes to animal welfare.
Cornish Pasties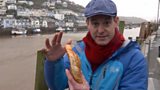 Here in Looe, in Cornwall, the locals are celebrating Cornish Pasty Week. 
The town boasts a couple of artisan pasty shops that make their pasties daily from scratch.
Matt pays them both a visit to find out exactly what ingredients go into a genuine Cornish pasty and how they are made.
And he's also served up a history lesson, learning the backstory of this traditional hearty meal for Cornish miners.
Day Fishing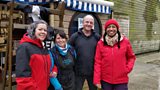 Looe's harbour is famous for its day-caught fish, meaning the boats have to be in and out of the harbour in one tide.  
Margherita meets Looe's harbourmaster, Tina Hicks, to find out the impact recent bad weather has had on the fishing fleet.  
She meets fisherman Dave Bond in the net shed to find out what fishermen do when they can't head out to sea and a local fishmonger to find out more about the culinary treasures of the sea.
Food Standards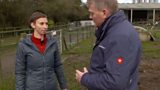 Tom investigates whether UK farm inspections are delivering when it comes to animal welfare.He meets livestock vet Dr Alice Brough, who has concerns that some pig farmers aren't meeting basic legal requirements and that failings aren't being addressed.Tom sees how others in the industry are bringing in higher animal welfare farming methods, as well as new ways of working to ensure consumers can make more informed choices.Meanwhile, Dr David Main, from the Royal Agricultural University, who has worked with assurance schemes on their standards, explains why veterinary farm checks still provide an essential service.
  
Looe Island Seals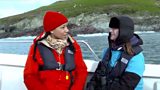 Margherita takes to the sea with the Cornwall Seal Group Research Trust as they carry out an important survey.  
Sue Sayer leads the team and says the surveys are vital to understand the health and numbers of the seals in the local area - which in turn gives them a window into the wider world of seals around the UK.  
She also meets author Ellie Jackson who is trying to educate children about the threats to animals and wildlife in our seas.
Pasty Showdown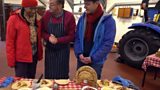 The lifeboat has been moved out of Looe's RNLI station to make room for a challenge of speed, skill and daring! 
Margherita and Matt are going head to head to see which of them can crimp the most pasties in just two minutes. 
It's not all about speed though, their finished pasties have to meet strict standards and have a minimum of 18 crimps each. 
But which of our Countryfile presenters will prove to have the fastest fingers?
Credits
| Role | Contributor |
| --- | --- |
| Presenter | Matt Baker |
| Presenter | Margherita Taylor |
| Presenter | Adam Henson |
| Presenter | Tom Heap |
| Series Editor | Jane Lomas |
| Executive Producer | Bill Lyons |