Main content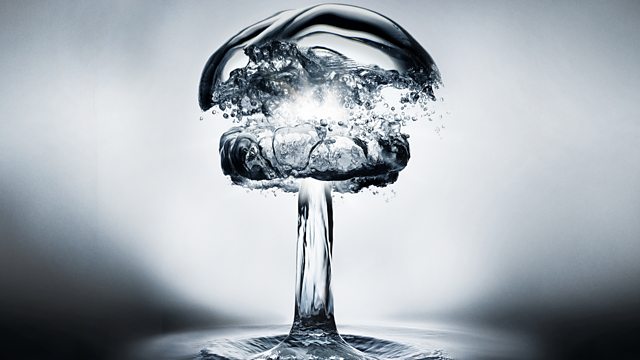 After The Fallout
It's almost unthinkable - being asked to watch one, two, three, four, maybe five nuclear explosions. Gordon Murray hears of the nuclear veterans legacy today.
See it once, that giant mushroom cloud - you can't take your eyes off it.
See it twice - the sensation is the same - a shock wave blasting the camera; those men standing staring, with strange sun glasses covering their face.
Between 1952 and 1991 over 22,000 service men took part in nuclear testing - most conscripted - at sites in Australia, and close by, including Christmas Island where the veterans in this programme were stationed. Most servicemen had no idea what they were doing until they arrived - and then they found out with a mixture of shock and awe. One soldier wrote home that - "the next bomb blast may well destroy the whole island - but at least it will be quick!" Everyone was terrified.
So what was the human fall out of the fall out - not only on the people who took part, but their children too?
We are all equally transfixed, awed, and horrified, by archive footage from the early years of nuclear testing. But who were those men, sitting in bunkers, standing in rows, laughing in shock? What about them, and what about their children?
Gordon Murray, academic and playwright at the University of Winchester, has been gathering stories from the children of the soldiers ordered to stay on Christmas Island during the tests - back in the 50's and 60's. Many of them have health issues, or a sense of what he calls, the Nuclear Uncanny, which they believe comes from the tests their fathers were exposed to.
What is the effect of knowing that your father was exposed to perhaps 5 or 6 nuclear tests? Is it surprising that campaigning for compensation, and attempts to get scientific confirmation of ill health resulting from the tests, continues.
Using recordings, dramatic recreations and imaginative sound pieces, re-enacting those moments that would change lives for ever - Gordon Murray resists a human experiment that few would now subject themselves to willingly.
Credits for Dramas Included in the programme all written by Gordon Murray
STEVE CLIFFORD
Narrator - Kristin Millward
Clifford - Ryan Hayes
Brian - Rupert Lazarus
Paul Carter - Sound design
Chris Drohan - Composer
Featuring interviews with Steve Clifford and Ian Farlie.
SHELLY GRIGG
Narrator - Suzanna Hamilton
Priest - Alan David
Francis Dercum - Matt Gavan
Chris Drohan - Sound Design and Composer
Singer - Amanda Smallbone
Canticle arrangement Stephen Solloway
Featuring interviews with Shelly Grigg and Brother Hugh SSF.
SHARON HARRIS
Narrator- Suzanna Hamilton
Hamm - Ronan Paterson
Stage Manager - Fiona Peek
Sound design and composition Stephen Solloway
Interview Editor James Keane
Last on