Main content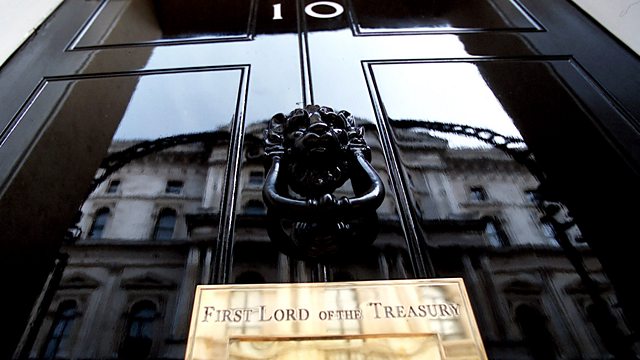 Command and Control?
Number Ten is said to want control of economic policy from the Treasury. Edward Stourton asks if this would be a good reform leading to clearer, quicker and better decisions.
When Sajid Javid resigned as Chancellor of the Exchequer in February rather than accept Boris Johnson's reported demand that he dismiss his own team of special advisers and accept a new one drawn up in 10 Downing Street, many saw the episode as a crude attempt by the Prime Minister to wrest control of economic policy from the Treasury. But would such a reform necessarily be a bad thing?
Edward Stourton considers the case for economic policy being driven from the very top of government. If decision-making, in arguably the most important government department, took place on the prime minister's terms rather than having to be negotiated with a powerful colleague leading a vast bureaucracy, would that make for quicker and more streamlined decision-making that gave clearer direction to the government overall? And has in any case the time come to clip the wings of the Treasury which too often determines policy on narrowly financial grounds rather than properly allowing for the potential benefits of government spending - and which has recently signed off such alarmingly over-budget projects as HS2 and London's Crossrail?
In seeking answers to those questions, Edward speaks to the former Chancellors, Alistair Darling and Norman Lamont; to former Chief of Staff to Tony Blair in Downing Street, Jonathan Powell; to former Treasury minister, David Gauke; and and to ex-officials, including former top Treasury civil servant, Nic Macpherson.
Producer Simon Coates
Last on

Broadcasts