Main content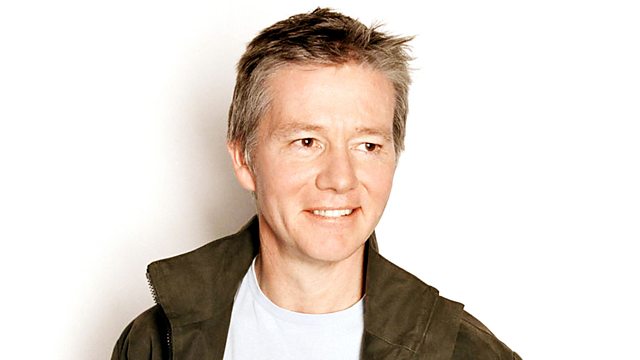 Programme 10, 2020
Northern Ireland play Scotland for the last time in the 2020 series, with Tom Sutcliffe in the questionmaster's chair.
(10/12)
Freya McClements and Paddy Duffy of Northern Ireland meet the Scots Val McDermid and Alan McCredie, for their last clash of the current series - with both sides needing a victory to shore up their position in the league table this year. Tom Sutcliffe asks the cryptic questions, and deducts points each time he has to rescue them from a blind alley or steer them round a red herring.
A knowledge of Pixar animation, European prog rock, the history of the Norman Conquest and Rodgers & Hammerstein musicals could prove useful to the panellists, as could an ability to spell.
Producer: Paul Bajoria
How they stand
With each team having just one remaining match to play, this is how the RBQ 2020 league table looks, going into today's contest.
1  South of England    Played 3  Won 2  Drawn 1  Lost 0  Total points 56
2  Wales   P3  W2  D0  L1  Pts 59
3  North of England   P3  W2  D0  L1  Pts 58
4  Midlands   P3  W1  D0  L2  Pts 55
5  Scotland   P3  W1  D0  L2  Pts 51 
6  Northern Ireland   P3  W0  D1  L2  Pts 46
Last week's teaser question
Last time, Tom asked: Why might you find Beth Ditto, Harry Angstrom and a member of the Monkees at a castle in County Cork?
Beth Ditto was the singer in the Us rock band Gossip. Harry Angstrom is the everyman hero otherwise known as Rabbit, of the John Updike novel sequence that began in 1960 with Rabbit, Run. The member of the Monkees we were looking for was the late Peter Tork. 
Allowing for standard English pronunciation, Gossip, Rabbit and Tork are words that suggest garrulousness or a tendency to verbalise. The Irish might describe it as having the Blarney, after the famous stone at Blarney castle in County Cork which is supposed to bestow verbal gifts on all those who lean over the ramparts and kiss it.
Questions in this programme
Q1 (from Alex Melnick)  How did a small amount of money, the easternmost point of Ireland, a city in Tasmania, a lot of blood, and the third most populous city in Texas, all come to hold second place in the United States? 
Q2  San Francisco's speeding Bullitt unites a man calling the shots for a group of vengeful widows, a troubled fashionista, and a flashy hero of the racetrack. Why?
Q3 (Music)  Why might these three pieces help you get to the other side?
Q4  Male mirth, female cursing and the language of legumes: how would each give up some space to produce a lethal crime, female apparel, and a fairy tale challenge for Jack?
Q5  In what way do a pioneering computer scientist, Margo Channing's biggest fan, the 'Last King of Scotland', William the Conqueror's half-brother, and Alfred Jarry's grotesque hero, form  a sequence?
Q6 (Music - from Chris Neale)  Why are the first four of these pieces all brought together by the fifth?
Q7 (from Tim Haughton)  Why might a poor mark in your exam allow you to turn excellence into fairness, stride into escape, and a flower into a festival?
Q8  The disciple brother of James, a barrel maker and someone who works in an office together turn their hand to poetry.Someone in a Biblical den takes 1,440 minutes to get to a Scottish island where they win several Oscars.Someone ostentatiously smart moves from the capital of the Isle of Man to a part of south Manchester, and becomes Prime Minister, but not for very long.Who are they all?
This week's teaser question
If a computer company scores minus 6, a disgraced pop duo score minus 3, and the people who turned down the Beatles score 1, which heavy metal band scores 6?
Don't write to us: there are no prizes, but you can see if your solution matches ours when Tom reveals it next time.