Main content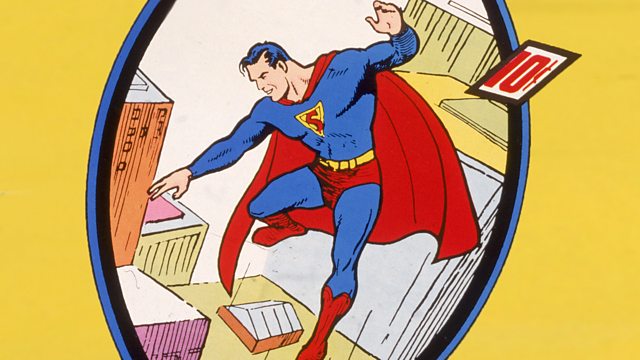 Cultural icons from Shakespeare to Superman
Tom Sutcliffe discusses cultural exchanges and civility with James Shapiro, Mark Kermode, Teresa Bejan and Don Paterson
Shakespeare has always been central to the American experience, argues the leading scholar James Shapiro. He tells Tom Sutcliffe how Shakespeare has been invoked – and at times weaponised – at pivotal moments in the history of America, from Revolutionary times to today's divisionary politics.
The film critic Mark Kermode celebrates another global phenomenon: cinematic superheroes. The genre stretches back more than eight decades and taps deeply into timeless themes and storytelling traditions. Kermode also shows how spy-heroes such as Bond have shaped our political identity.
For the poet Don Paterson, the classic television series The Twilight Zone was the starting point for his latest collection. Elements of horror, science fiction and fantasy provide a backdrop to his exploration of the mid-life crisis.
The political theorist Teresa Bejan returns to the world of Shakespeare to explore what appears to be the most modern of dilemmas: Twitter spats and put-downs. Seventeenth-century thinkers understood there were competing conceptions of civility. They thought that outlawing heated political disagreement could lead to silencing dissent.
Producer: Katy Hickman
Last on
Broadcasts