Main content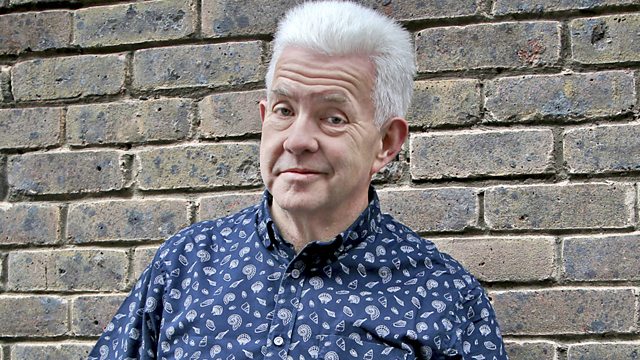 Obsolete
Obsolescence and the language of the no-longer useful, with William Gibson, Don Paterson and Caro C and Kọ́lá Túbọ̀sún.
When the world changes suddenly - how do we know what to abandon and what to keep? William Gibson, Don Paterson, Caro C, and Kọ́lá Túbọ̀sún explore the writing of obsolescence with Ian McMillan.
The iconic 1960s television series 'The Twilight Zone' is replete with sudden ruptures to daily life -Don Paterson explains how he used the series to write poems that explore our relationship with obsolescence. Sound artist and composer Caro C shares a new commission for The Verb, the novelist famed for conceiving 'cyberspace', William Gibson, considers the disappearance of the future, and Kọ́lá Túbọ̀sún explains why he strives to give Nigerian English and the Yoruba language a technological presence.
Presenter: Ian McMillan
Producer: Faith Lawrence
William Gibson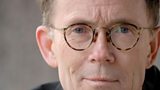 William Gibson has been lauded for his speculative fiction since his debut in 1984, 'Neuromancer'. His latest novel, 'Agency' follows on from 2014's 'The Peripheral', and is scattered with broken timelines and obsolete futures. William is interested in the way the idea of the 21st century was talked about endlessly when he was growing up, and yet the 22nd century gets relatively little cultural attention. He also explains the strange experience of being a child in 1950s America, which seemed to have one foot in the future and one foot in the past. 'Agency' is published by Viking.  
Don Paterson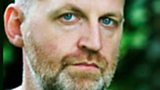 'The Twilight Zone' is one of the most famous television series of the 20th century, and has inspired many writers, including William Gibson. Now one of our most acclaimed poets, Don Paterson, has used it as the starting point for a series of poems that consider our built-in obsolescence, and what it means when life changes radically, or you are faced with new information about the world. Don reads from his new collection, called 'Zonal' (Faber) – he discusses the way mortality informs our bodily and existential perspectives, the experience of being in quarantine, and the touching obsolescence of fax machines.
Caro C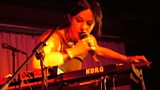 Caro C is a composer and sound artist - she is also the founder of Delia Derbyshire Day –  celebrating and exploration one of the most famous figures from the BBC Radiophonic Workshop, and producer of the Doctor Who theme. Caro sometimes works with vintage equipment, and she sees the term 'obsolete' as making distinctions that are too firm, between past and future.  Caro C performs a new piece specially written for The Verb, 'Holding' -  inspired by the Yoruba words of follow Verb guest Kọ́lá Túbọ̀sún.
Kọ́lá Túbọ̀sún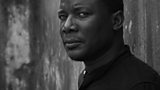 Kọ́lá Túbọ̀sún is a Nigerian linguist, writer, translator, scholar, and cultural activist whose work often celebrates the Yoruba language, helping to ensure it does not become obsolete. Kọ́lá explains how he helped to solve a problem caused through the meeting of language and technology by giving Sat Nav a Nigerian accent. He also reads from his poetry collection 'Edwardsville by Heart' (Wisdom's Bottom Press).