Main content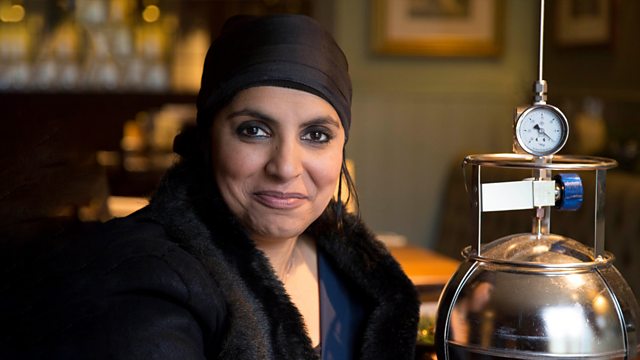 Covid-19 Intensive Care Beds; Ibuprofen; Laser and Glaucoma; Faecal Incontinence
In the face of the Covid-19 pandemic, UK health authorities are trying to dramatically increase critical care beds. From around five to ten thousand. But who will staff them?
The UK has one of the lowest numbers of critical care beds in Europe but as the coronavirus threatens to engulf us, drastic measures are being taken to increase capacity. Dean of the Faculty of Intensive Care Medicine, Dr Alison Pittard, tells Saleyha that the NHS has been asked to plan for doubling, trebling and then quadrupling the number of critical care beds. So far, health authorities in England, Northern Ireland, Scotland and Wales have identified how they can increase the number of beds from just under 5,000 to around 10,000 but as Nicki Credland, Chair of the British Association of Critical Care Nurses says, increased beds mean more specialist intensive care nurses in numbers that can't be invented overnight. Additional non-specialist staff are being earmarked to help fully qualified intensive care nurses in the current virus crisis.
Dr Margaret McCartney addresses the confusion around two medications: ibuprofen for viral symptoms and the potential risks to Covid-19 patients who are using ACE inhibitors for their high blood pressure or heart failure.
Meanwhile away from coronavirus, Saleyha reports on new advances for the treatment of glaucoma, a condition which involves increased pressure to the eye and damage to the optic nerve. It's usually treated using eye drops, but laser treatment could be coming to a hospital near you. Saleyha watches as Gus Gazzard, Professor of Ophthalmology at University College London, uses a laser to treat the high pressure in Veenay Shah's right eye. Evidence from the LiGHT trial, which showed the laser works for newly diagnosed glaucoma patients, is likely to lead to new NICE guidelines which could give patients the choice: eye drops or laser.
Faecal incontinence is one of the most debilitating conditions and patients can go for years without even seeking help. But at Sandwell General Hospital in West Bromwich, a revolutionary non-surgical approach is transforming lives. Called the FINCH service, Lead Nurse Kelly Stackhouse, colorectal consultant Rajeev Peravali and patients 21-year-old Lara and 74-year-old John, tell Saleyha how the new approach works.
Producer: Fiona Hill
Last on
Broadcasts