Main content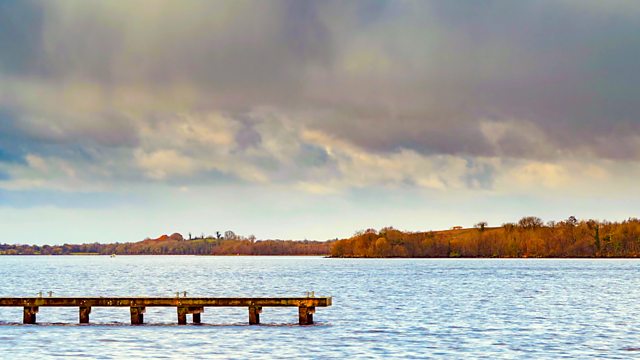 The woodlands are a riot of colour, on the lough fisherman dream of prize-winning pike and the mountain's underground rivers cascade through spectacular caves.
It is autumn and the trees around the Erne slowly transform into oranges and reds. The lowering sun and shorter days bathe the lough in a golden light and shorter days bring spectacular sunsets, where reflections on the water create an endless sky. Autumn is the Erne's final hurrah before winter takes hold.
Frankie and Eddie Roofe have been fishing on the lough since they were boys, when their dad caught a pike so big it 'looked like an alligator'. Later on, they take part in the annual Erne Pike Classic fishing competition and the pressure is on to repeat their previous success of catching fish over 20lbs in weight.
Autumn is one of nature writer Dara McAnulty's favourite seasons and the team learn about mushrooms and fungi and the 'wood wide web'. The episode also introduces Joe Kelly, a baker who has moved back from America and juggles running an artisan bakery with spending as much time as possible on his parents' island. And the show travels underground to examine the marble arch cave system carved out by rivers that will eventually flow into the Erne. The caves are a gateway into a hidden world.
As Dermot and Pat Lunny watch a truly spectacular sunset, Dermot talks about his experience with Parkinson's disease and how being on the water helps his mental health. 'It sucks being old,' Pat chimes in 'but on nights like this - well, it doesn't suck quite as much.'
Credits
| Role | Contributor |
| --- | --- |
| Narrator | Colin Morgan |
| Director | Richard Weller |
| Producer | Richard Weller |
| Series Producer | Veronica Cunningham |