Main content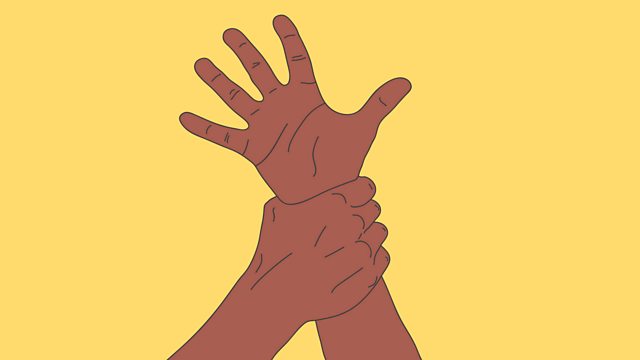 Why black women struggle to discuss sexual violence; Self-isolating as a family
What cultural barriers make it difficult for black women to discuss and disclose sexual violence? And how do you prepare your family in the event of a coronavirus lockdown?
Over the past few years we have seen a number of high profile men being publically accused of sexual abuse and assault. It's become a pinnacle aspect of the #MeToo movement. So why is the act of speaking out still met with so much resentment? Why is it so difficult to criticise male celebrities who have large followings? And how much more complex does this issue become when it intersects with race? Jacqueline Springer is a contemporary black music and culture journalist and lecturer. Leanne Levers has a PhD in politics and international studies, focusing on sexual violence and justice reform in minority communities. Jennifer M. Gómez is an Assistant Professor for the Department of Psychology at Wayne State University in Michigan.
How do you prepare your family in the event of a coronavirus lockdown? What plans should you make to keep your children entertained if the schools shut and they are stuck at home, how can you make home working work for you and how can you stop petty arguments with your partner or loved ones if you're stuck in each other's company for an indefinite period of time? Beverly Ramsey is living in Parma in Italy and tells us about the realities of coping with three children in a city in lockdown and Laverne Antrobus a Consultant Child and Educational Psychologist offers advice on we can best deal with this unusual situation.
On Sunday it was International Women's Day and one of the events to mark the occasion took place at the Roundhouse in North London. It was part of the BBC Radio 6 Music Festival and featured an all female line up including Jehenny Beth on going solo and her relationship with PJ Harvey.
Presenter: Jane Garvey
Interviewed guest: Jacqueline Springer
Interviewed guest: Leanne Levers
Interviewed guest: Jennifer M. Gomez
Interviewed guest: Beverly Ramsey
Interviewed guest: Laverne Antrobus
Interviewed guest: Jehenny Beth
Producer: Rabeka Nurmahomed
Last on
Coronavirus: Information and Support
Broadcast

Podcast
Women's voices and women's lives - topical conversations to inform, challenge and inspire.