Main content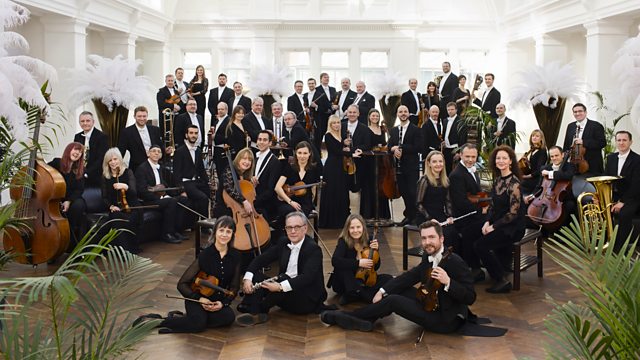 Ulster Orchestra at Ulster Hall (4/4)
The Ulster Orchestra plays the overture to Borodin's Prince Igor and Ravel's Mother Goose Suite alongside Richard Strauss's epic tone poem Don Juan and Berg's Violin Concerto.
Tom McKinney brings this week of performances by the Ulster Orchestra to a close.
They begin with a concert recorded in Belfast last June which saw conductor Oliver Zeffman making his debut with the orchestra. The concert opens with the overture to Borodin's opera Prince Igor, which Alexander Glazunov completed from Borodin's sketches following the composer's sudden death. It's followed by an arrangement of Tchaikovsky's violin and piano piece 'Souvenir d'un lieu cher', which itself was arranged for violin and orchestra by Glazunov. This arrangement for cello and orchestra is by Daniel Müller-Schott, who is also the soloist.
This concert concludes with the orchestral suite Ravel made from his five-movement piano duet piece Mother Goose, completed in 1910.
The afternoon continues with two highlights from another concert given in Belfast last November. This time, conductor Daniele Rustioni takes to the podium for Richard Strauss's epic tone poem Don Juan. His version of the tale focuses on someone looking for, but never finding, his idealised vision of love, and the work proceeds via a series of climaxes and disappointments, ending in the protagonist's death in a duel. The orchestra's leader Tamás Kocsis then turns soloist in a performance of Alban Berg's most popular work - his Violin Concerto. Following the death of Alma Mahler's daughter Manon, the concerto was dedicated to her – 'to the Memory of an Angel' – and its highly wrought tragedy ultimately is not only a sublime memorial to Manon, but also Berg himself, who died before the piece was premièred. Bach's chorale 'Es ist genug! Herr wenn es Dir gefällt' (It is enough! Lord, if it pleases You) shapes this monument to the complexity of human life.
2.00pm
Borodin orch. Glazunov: Prince Igor Overture
Tchaikovsky orch. Glazunov: Souvenir d'un lieu cher, Op.42
Ravel: Mother Goose Suite
Daniel Müller-Schott (cello)
Oliver Zeffman (conductor)
2.50pm
Richard Strauss: Don Juan, Op.20
Berg: Violin Concerto
Ulster Orchestra
Tamás Kocsis (violin)
Daniele Rustioni (conductor)