Main content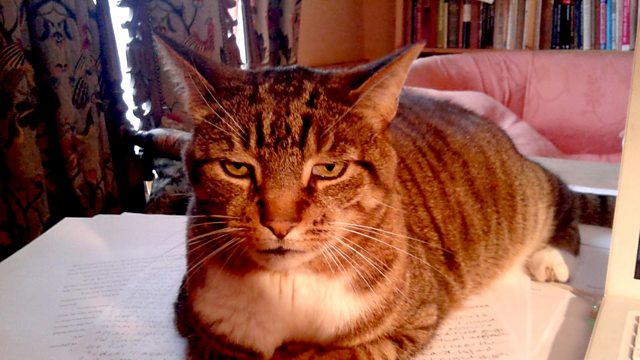 Crazy Cat Ladies, Female QCs and Rough sex as defence
We look at the barriers stopping women from applying to be QCs
If you are man and own a cat, you are a man with a cat. If you are a woman with one, you are a crazy cat lady. Recently the term crazy cat lady has been reclaimed in a positive way on social media but many say it is a pejorative term used against women who break from tradition. Alice Maddicott is the author of Cat Women and writer Kat Brown has two cats, Ambridge and Genevieve and has written about the support they gave her during fertility treatment.
Next week 114 new QCs will receive their silks at a ceremony in front of the Lord Chancellor at Westminster Hall. Of those 114 just 30 are women. So what's holding women back?
A children's nurse on the edge of physical and mental collapse is at the centre of a new novel Rest And Be Thankful. The author, Emma Glass is a paediatric nurse herself so she knows all about hands red raw from washing and how to support grieving parents so why did she decide to write a novel using her experiences?
Rough sex is sometimes used as a defence in court cases involving sexual violence. The government says it's going to look at these rough sex laws as part of the Domestic Abuse Bill, which had its First Reading in the House of Commons last week. Parliament being prorogued and then the election in December delayed the progress of the Bill. To get the latest on the Bill is the MP and Mother of the House, Harriet Harman.
Presenter: Jenni Murray
Interviewed guest: Alice Maddicott author of Cat Women
Interviewed guest: Writer Kat Brown
Interviewed guest: Sian Mirchandani QC from 4 New Square
Interviewed guest: Rebecca Tuck from Old Square Chambers
Interviewed guest: Author Emma Glass
Interviewed guest: MP Harriet Harman
Producer: Henrietta Harrison
Last on
Broadcast

Podcast
Women's voices and women's lives - topical conversations to inform, challenge and inspire.