Main content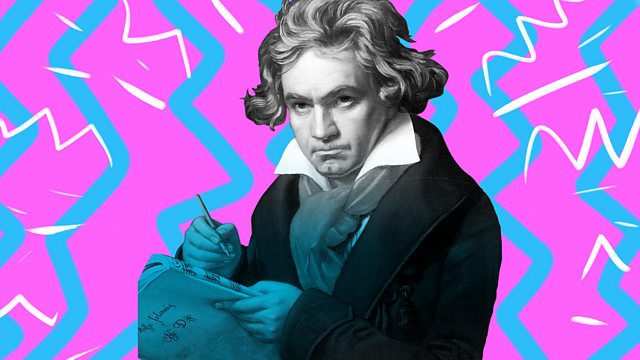 Beethoven Unleashed: Mass in C and Symphony No 4
The BBC Philharmonic is joined by Chief Conductor Omer Meir Wellber for Beethoven's Fourth Symphony, and the Dresden Chamber Choir joins them for his Mass in C.
From the Bridgewater Hall, Manchester, presented by Tom Redmond.
Omer Meir Wellber brings the Dresden Kammerchor to Manchester for a performance of Beethoven's Mass in C. It was written at the same time Beethoven worked on his Fourth Symphony, the work in the first half of our concert, and commissioned by Prince Nikolaus Esterhazy II for his wife, Maria von Lichtenstein's name day. Haydn's last six masses had been penned for the same annual event in Eisenstadt and Beethoven was aware of following in his footsteps. Struggling to meet the deadline he even sent the Prince a sick-note from his doctor when he appeared to be behind in his work. Sadly this remarkable setting of the mass, in which Beethoven proudly said he "treated the text as seldom treated before", left the Prince cold and he described it in a letter as "unbearably ridiculous and detestable". Opening the concert is Beethoven's Fourth Symphony; an unusually searching slow introduction leads us into a work of unstoppable momentum and characteristic contrast.
Beethoven: Symphony No.4
8.05pm
Music Interval (CD)
8.25pm
Beethoven: Mass in C
Emily Dorn (soprano)
Rachel Frenkel (mezzo soprano)
Luis Gomes (tenor)
Evan Hughes (bass)
Dresden Kammerchor
BBC Philharmonic
Omer Meir Wellber (conductor)