Main content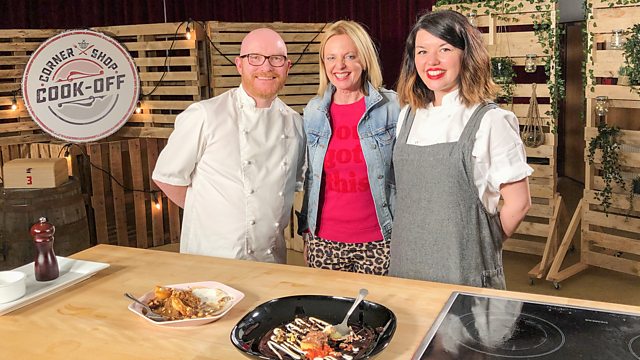 MasterChef winner Gary Maclean takes on Glasgow chef Julie Lin MacLeod in a competition to see who can make the best three-course meal for £15, using ingredients sourced from a corner shop.
Cooking series presented by Clare Grogan that sees Scotland's National Chef and MasterChef: The Professionals winner Gary Maclean take on a different chef in a culinary competition with a twist: to cook the best menu for £15, using only ingredients sourced from a local corner shop.
In this episode, Gary is pitched against one of Scotland's rising stars of the kitchen, Julie Lin MacLeod, as they travel to the sleepy Ayrshire village of Dunlop. Will Gary be able to tempt the local judges with his top-quality restaurant food, or will Julie's Malaysian-inspired dishes win through?