Main content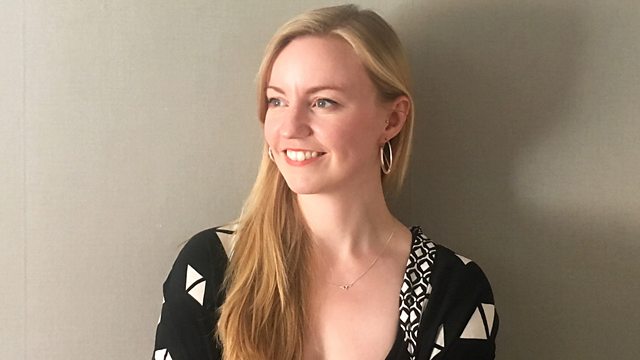 Sonic Self-Care
Jennifer Lucy Allan creates and considers sonic safe spaces with her guest, academic Mack Hagood. Hear work from composer Daniel Fishkin and violinist Mandhira de Saram.
Noise-cancelling headphones, white noise, and phone apps playing relaxing natural sounds are increasingly ubiquitous. In Mack Hagood's recent book 'Hush' these devices are labelled "orphic media", referencing the mythical Orpheus who counteracted the fatal song of the Sirens by playing a song of his own, fighting sound with sound to create a safe space.
So, with the growth of technology that allows users to control their environment and practise sonic self-care, how does our relationship to noise, music, and listening change as a result? Mack Hagood is an author, podcaster, and professor at Miami University in Ohio. He joins presenter Jennifer Lucy Allan to discuss his research.
Within tonight's discussion, hear experiments in music, sound, and listening from composer Daniel Fishkin, violinist Mandhira de Saram, and Deep Listening pioneer Pauline Oliveros.
Produced by Jack Howson
A Reduced Listening production for BBC Radio 3
Last on
Music Played
The Deadlians

I don't wanna ride yer aul one anymore.

I don't wanna ride yer aul one anymore..

Urs Graf Consort

Når solen skinner

Jennifer Walshe

Palestrina Missa Papae Marcelli, Agnus Dei I

A Late Anthology of Early Music.
Tetbind.

Sven-Åke Johansson

Etwas Entfernt Vom Mikrofon

Schlingerland / Dynamische Schwingungen.
CIEN FUEGOS.

Archie Shepp

Attica Blues

Mandhira de Saram

Anchor (Barbican Sculpture Court)

A3 V.A. - Musicity x Culture Mile.

Daniel Fishkin

Masking Study

Performer: Anastasia Clarke. Performer: Matt Marble. Performer: Oliver Jones. Performer: Samuel Lang Budin.

Composing the Tinnitus Suites: 2012.
Cryptic Carousel Records.

Pauline Oliveros

Tuning Meditation for massed choirs (Recorded live at the Deep∞Minimalism Festival, St John's Smith Square, 2016)

From The Kitchen Archives - New Music New York 1979.
Orange Mountain Music.

Stephen Shiell

Air

Sonance.
Linear Obsessional Recordings.

Yiota Lydia

Badworld

The Sun is Setting on the World.
Death Is Not The End.

Keijo

&

Jarmo

Old Man's Blues

Along the Sun and the Rain.
Ikuisuus.

Nam June Paik

Prepared Piano for Merce Cunningham (1977)

Works 1958​-​1979.
Sub Rosa.
Broadcast

Featured in...
We broadcast more live and specially-recorded concerts and opera than any other station.