Main content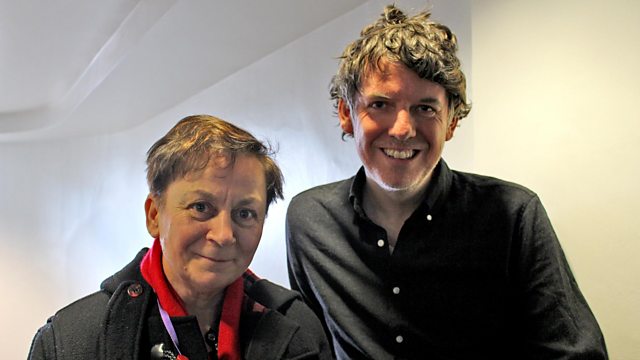 Anne Enright, The value of gossip
The Irish novelist, Anne Enright, talks to Laurence Scott about her new book Actress and being the inaugural Irish laureate, plus a discussion of gossip past and present
The Irish novelist Anne Enright talks to Laurence Scott about her new book Actress and being the inaugural Irish laureate, plus a discussion of gossip past and present with Emily Butterworth, Daisy Black and political journalist and writer Marie Le Conte.
Anne Enright's novels include The Gathering; The Forgotten Waltz and The Green Road.
Emily Butterworth works on early modern literature and thought, with a particular interest in Montaigne and in deviant speech and language.
Her book The Unbridled Tongue: Babble and Gossip in Renaissance France, looks at forms of excessive speech – babble, gossip and rumour – and why they were considered so personally and politically dangerous in the sixteenth century.
Daisy Black researches medieval history at the University of Wolverhampton and is a New Generation Thinker on the scheme run by the BBC and the AHRC to put academic research on the radio. She writes about women in performance in The Routledge History of Women in Early Modern Europe. Her book Play Time: Gender, Anti-Semitism and Temporality in Medieval Biblical Drama is out this year.
Marie Le Conte is a political journalist who has worked for the Daily Telegraph, the Daily Mirror, the Evening Standard and BuzzFeed. Her book Haven't You Heard? Gossip, power, and how politics really works explores the potency of gossip in the Westminster bubble.
You can find Matthew Sweet and guests discussing What is Speech? https://www.bbc.co.uk/programmes/b0b1q2f3
Producer: Paula McGinley
Last on
Broadcast

Featured in...
Free thinking explores women's lives and issues.

Fact, fiction, key authors and contemporary voices from around the world

Creativity, performance, debate