Main content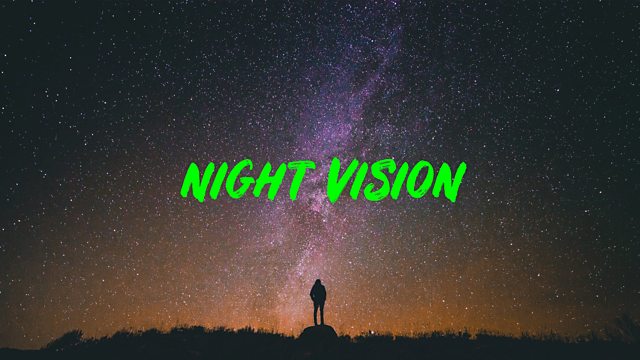 A new after hours series re-imagining a long night of the soul. British-Jamaican writer Zakiya Mckenzie heads to the Forest of Dean to find her past in the darkness.
In new after hours listening on Radio 4, the team that developed the award-winning Wireless Nights present three acoustically rich journeys through three long nights of the soul. Nights that left an indelible mark on the storyteller.
Time stretches out in the early hours. The space between sleep and wakefulness is alive with possibility. Fears and anxieties are projected in lurid hues, distorted, outsized. Dreams fade in and out. The real and the imaginary blur.
Over three programmes, we'll enter that space with three artistic individuals: writer Zakiya McKenzie, sound designer Axel Kacoutié and actor Jonathan Forbes. Each have selected a Night Vision that has never left them.
In this episode, British-Jamaican nature writer Zakiya Mckenzie goes looking for her past in the darkness of the Forest of Dean. Occupied by one night from her youth spent in the Blue Mountains of Jamaica, Zakiya takes her first trip into an English Forest at night...to discover what the murky history of the Dean can tell her about herself.
Producer Sam Peach
Sound by Axel Kacoutié
The Black Boy of Littledean Hall story read by John Dougall
Last on
Broadcasts