Main content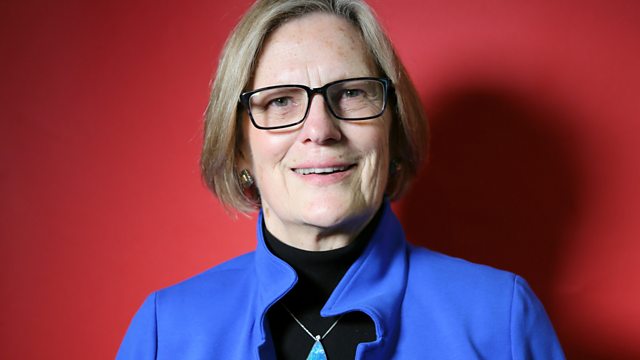 Hubble astronaut Kathryn Sullivan; Romy Gill cooks spicy chickpeas; Reducing domestic violence
Kathryn Sullivan talks about being the first American woman to walk in space and how it feels to be responsible for fixing one of the most iconic telescopes of all time.
Kathryn Sullivan, the first American woman to walk in space, was an astronaut in the team that launched the Hubble Space Telescope on April 25th, 1990. She joins Jane to talk about her experience of being a female astronaut in the '90s, and maintaining and repairing the most productive observatory in history.
The UK government is a world-leading investor in research on the prevention of violence against women and girls. Between 2013 and 2019 it has invested £25 million in pilots across 12 countries in Africa and Asia to research ways to prevent it in different contexts – the largest ever study of its kind. 'What works to prevent violence against women and girls?' has focused on producing rigorous evidence on a global scale for the first time that can be shared with other governments, donors and civil society organisations to encourage more effective global action. Many of those experts and organisations involved in the research in Africa are meeting in London today to reflect on their findings. Jane talks to a few of those involved about their research, their recommendations and what they hope will happen next.
Vogue Williams, TV presenter and influencer talks about being a parent in the public eye and parent shaming. Vogue is married to Spencer Matthews who she met on a reality TV series and they have a one-year old son, Theodore. Where does Vogue draw the line between a willingness to share her family life and standing up for herself if she is judged for her parenting decisions? How much is parent shaming here to stay?
Romy Gill's new book 'Zaika' celebrates vegan recipes from India. She joins Jane in the studio to cook the perfect Spicy Chickpeas.
Presenter - Jane Garvey
Producer - Anna Lacey
Guest - Kathryn Sullivan
Guest - Prabu Deepen
Guest - Jessica Horn
Guest - Charlotte Watts
Guest - Vogue Williams
Guest - Romy Gill
Last on
Broadcast

Podcast
Women's voices and women's lives - topical conversations to inform, challenge and inspire.