Main content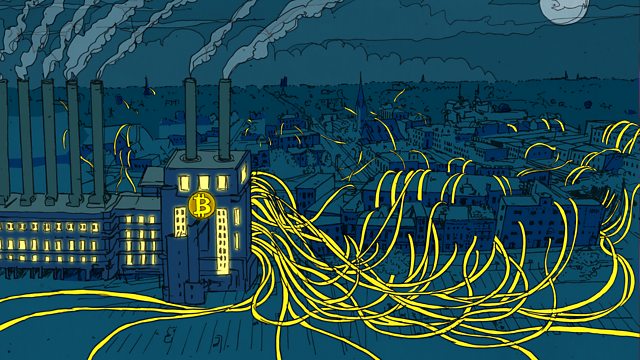 Oops!
The Digital World is full of unintended consequences. Aleks finds out what happened when an influx of bitcoin miners descended like locusts on the little town of Plattsburgh NY.
The Digital World is full of unintended consequences. Aleks finds out what happened when an influx of bitcoin miners descended like electricity devouring locusts on the snowy little town of Plattsburgh NY.
Depending what day it is maintaining the bitcoin network can take the same amount of energy as consumed by the whole country of Switzerland. These crypto currencies quite literally turn electricity into money but electricity costs, so all over the globe there are itinerant bitcoin miners like the prospectors of old in search deep veins of cheap power to refine into digital gold
And so when it became known that the little town of Plattsburgh on the US/Canadian border had just about the cheapest electricity on the continent the miners flocked there from as far away Puerto Rico. At its height you couldn't walk down the street without feeling the heat and the din of servers churning away in hastily converted strip malls.
But it was it a bonanza for the locals? Aleks finds out.
Last on
Michel Rauchs
Michel is the Founder and Managing Director of Paradigma, a Luxembourg-based advisory firm specialising in digital assets and distributed consensus systems. Until recently, he was leading the cryptocurrency and blockchain research programme at the Cambridge Centre for Alternative Finance (CCAF), a research institute at the University of Cambridge Judge Business School, where he remains involved as a Research Affiliate. Michel is the co-author of six impactful blockchain research studies and the co-creator of the real-time Cambridge Bitcoin Electricity Consumption Index (CBECI). He is regularly featured in the press to comment on blockchain-related events and has been presenting his research at conferences, industry events, and regulatory roundtables worldwide. 
Mayor Colin Read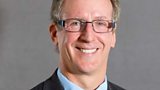 Mayor Colin Read was elected as the 28th Mayor of Plattsburgh in 2016, after serving on the Clinton County Legislature. He has taught economics and finance since 1983 and has performed a number of economic studies on topics ranging from economic development to energy policy. He maintained a weekly newspaper column for ten years and has authored a dozen books and dozens of journal articles on various finance and economics topics.  He is a Professor Emeritus at the University of Alaska Fairbanks and a Full Professor at the State University of New York College at Plattsburgh.  He has a Ph.D. in economics, a law degree, an MBA, Masters of Science, and Masters of Taxation, and a Bachelor of Science in Physics. In his spare time, he enjoys flying and advocating for sustainable energy and rural economic development.
Edward Tenner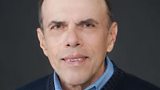 Edward Tenner was born in Chicago and attended Princeton University and the University of Chicago, where he earned a Ph.D. in European history.  After receiving a German government scholarship and membership in the Harvard Society of Fellows, he held teaching and research positions in Chicago until his appointment as science editor of Princeton University Press.  In 1991 he was awarded a Guggenheim fellowship and became an independent historian of technology and culture, since then holding visiting positions at Princeton, The University of Pennsylvania, and the Institute for Advanced Study.  He is now a visiting scholar at Rutgers, and a distinguished scholar of the Smithsonian's Lemelson Center for the Study of Invention and Innovation.  Tenner is the author of Tech Speak, Why Things Bite Back: Technology and the Revenge of Unintended Consequences, Our Own Devices: How Technology Remakes Humanity, and most recently The Efficiency Paradox: What Big Data Can't Do, chosen as a Bloomberg outstanding book of 2018.
Ryan Brienza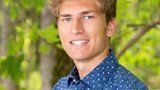 Ryan has been in the crypto currency space since early 2017 and is the CEO of Zafra, LLC which does Data Center Colocation and Crypto Miner Hosting.
Ryan also manages multiple other mining operations and is currently developing technologies to recapture and reuse waste heat generated from the servers he manages.
Thomas William Pillsworth V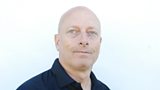 Thomas is currently CEO of a publicly traded company in the digital currency technology space, CEO Coin Citadel (OTC CCTL)
He was a
n early adapter, he has taken every first evolution of every course on Bitcoin and Blockchain since 2014.
Gina Pieters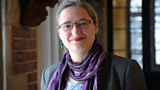 Broadcast