Main content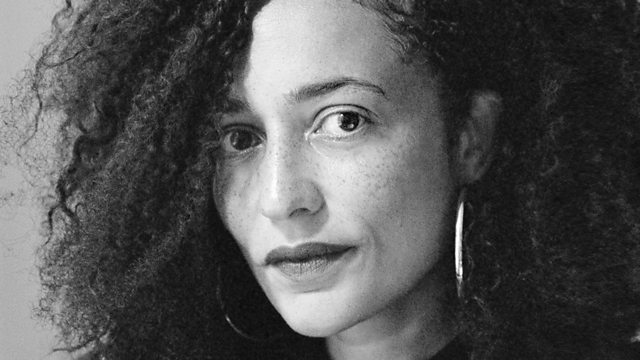 Zadie Smith on Authors as Readers, British Surrealism, Playwright Jingan Young, The Mirror and the Light publicity
Zadie Smith on how authors read, British Surrealist paintings, the hype around Hilary Mantel's hotly anticipated novel The Mirror and the Light, dramatist Jingan Young
Authors Zadie Smith and Francine Prose join Front Row to consider how authors read, as the shortlist for the Rathbones Folio Prize, largely chosen by authors, is announced. Is it with the same eyes as any other reader or are they more aware of the scaffolding as well as the building? How do they judge writing, and how does what they read inform their own work?
British Surrealism at Dulwich Picture Gallery in London is the first major exhibition to explore the origins of surrealist art in Britain, positioning it as a fundamental movement in the history of art, with roots in the work of writers such as William Blake and Lewis Carroll. The show also features the significant contribution made by female artists to surrealism, including Eileen Agar, Leonora Carrington and Ithell Colquhoun. Art critic Louisa Buck reviews.
Jingan Young is a Hong Kong born playwright, best known for Filth: Failed in London, Try Hong Kong. She talks to Stig Abell about her new play, Life and Death of a Journalist. Set against the backdrop of the Hong Kong protests, it tells the tale of a reporter for a Chinese-owned newspaper in Britain asked to compromise her coverage to appease a powerful investor.
And Andrew Holgate, Sunday Times Literary Editor, talks about the publicity surrounding Hilary Mantel's much anticipated novel The Mirror and the Light. How does the book's marketing and launch compare with the hoopla - as one newspaper described it- surrounding the last major campaign in the books world, for Margaret Atwood's The Testaments?
Presenter: Stig Abell
Producer: Dymphna Flynn
Last on
Authors as Readers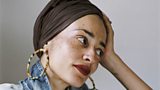 British Surrealism 1783-1952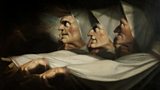 Henry Fuseli, The Weird Sisters, Macbeth, by Henry Fuseli, c.1783, RSC Theatre Collection
British Surrealism 1783-1952
at the
Dulwich Picture Gallery
from 27 Feb until 7 May
Jingan Young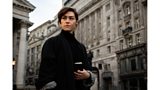 Lucy Roslyn 
Photo credit: Darius Shu 
Jingan Young's play 
Death of a Journalist
is at
Vault Festival
 from 25 Feb to 1 Mar at 7.30 pm
Broadcast