Main content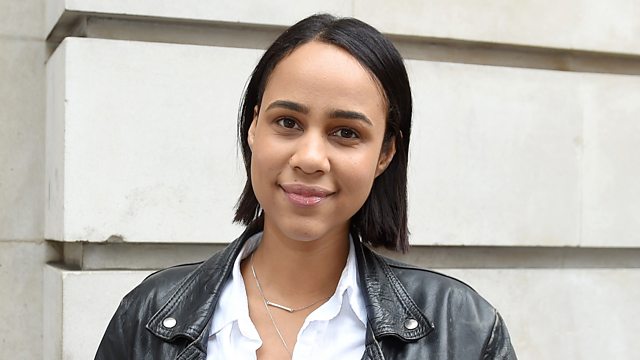 Zawe Ashton
Actor Zawe Ashton on her unconventional memoir; disability rights campaigner Amit Patel; Bob Rowberry on living off-grid and Eleanor Wood on travelling with her grandmother.
Actor, writer and director Zawe Ashton's career began at the age of six and, having appeared on stage and in films ever since, it was the TV role of Vod in Fresh Meat that made her famous. She has since appeared in Hollywood films, had her play For All the Women Who Thought They were Mad performed in New York and London and has published Character Breakdown, an account of her life as a young actor.
Amit Patel was a busy 33 year-old A&E doctor when he completely lost his sight over a 36-hour period, just 18 months after getting married. He hit rock bottom, and didn't leave his home for three months. That's when Kika came into his life – a guide dog who had been labelled as 'difficult'.
Jewellery maker and metalworker Bob Rowberry spent the 1960s and 70s importing Afghan coats which appeared in Vogue and holding Eric Capton's hat as he busked. He now lives off-grid in an old school bus, growing his own produce and teaching his craft.
Eleanor Wood is a writer from Brighton who, aged 32, felt like her life was falling apart. Her stepmum had died, her stepdad left her mum, and she broke up with her boyfriend of 12 years. So she started leaning on her best girlfriend, who taught her to be resilient, and staunch – and who also happened to be her nan. This led to a girls holiday to Goa with her nan and her two great-aunts.
Producer: Laura Northedge
Editor: Eleanor Garland
Last on
Broadcast