Main content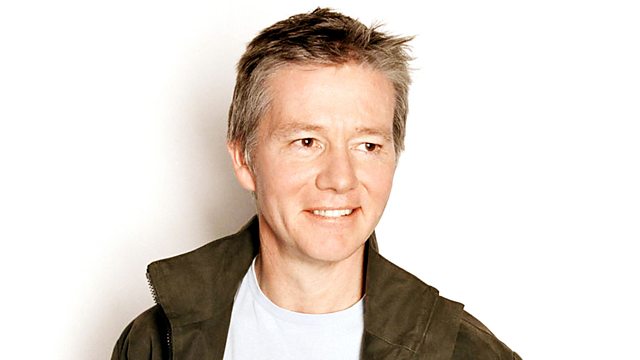 Programme 6, 2020
The game of cryptic clues and convoluted connections, with Tom Sutcliffe in the chair
(6/12)
What does a dog who went viral in Richmond Park have to do with a character in The Merry Wives of Windsor, the composer of the Newsnight theme tune, and Alvin Stardust?
The panellists representing Wales and the North of England face Tom Sutcliffe's challenging teasers in the sixth contest of the series. Myfanwy Alexander and David Edwards play for Wales, opposite Stuart Maconie and Adele Geras of the North. They'll be trying to work their way through the complex questions without needing too many nudges from the chair. The more hints and clues they require as they grope towards the solutions, the more points they'll lose.
There will be the usual selection of the best listeners' question ideas we've recently received.
Producer: Paul Bajoria
How they stand
The Round Britain Quiz league table for the 2020 series, going into today's contest, looks like this.
1  South of England     Played 2  Won 1  Drawn 1  Lost 0  Total points 37
2  Scotland    P2  W1  D0  L1    Pts 35
3  North of England     P1  W1  D0  L1  Pts 20
4  Wales    P1  W1  D0  L1  Pts 19
5  Northern Ireland     P2  W0  D1  L1  Pts 36
6  The Midlands   P2  W0  D0  L2  Pts 36
Last week's teaser question
Tom asked: Why might Arthur Balfour have been especially grateful to Blackadder's love interest, Ford's running mate and the most famous son of Eltham?
Arthur Balfour may never have become Prime Minister in 1902 if he hadn't had a leg-up earlier in his career from his uncle, Robert Cecil, 3rd Marquess of Salisbury, who immediately preceded him as PM. This is said to be the origin of the phrase 'Bob's yer uncle'.
Well done if you spotted that the others are all Bobs. Blackadder's love interest was 'Bob', played by Gabrielle Glaister in Blackadder series 2 and Blackadder Goes Forth. 
Gerald Ford's running mate in the 1976 US Presidential election was Bob Dole.
The most famous son of Eltham is (almost unarguably) Bob Hope. 
There'll be another teaser at the end of today's broadcast.
Questions in this programme
Q1  How might the owner of Flush, and someone in an official position with plenty of perks, enhance your dinner? What alternative enhancement did Harold prefer; and why is this all good?
Q2  What does a dog that went viral in Richmond Park share with a character in The Merry Wives of Windsor, the composer of the Newsnight theme, and Alvin Stardust?
Q3  (Voices/music)  Who's the only grown-up in the room?
Q4  If you have a football team from Cambridgeshire, a spoof horror film, the feline star of a Howard Hawks classic and a woman who mirrored Fred - which one is missing from the rack?
Q5  An early Renaissance Venetian artist needs a sharp knife. A long-standing Russian family need some sour cream. A 19th century British Prime Minister needs some pastry. An 18th century British statesman needs some bread. Why are these all a recipe for immortality?
Q6  (Music)  Where might you find all of these performers?
Q7  What type of instrumentalist might provide you with a perennial form of body decoration, a 1950 tabloid, the Faraday constant and part of your bathroom?
Q8  If a basically instinctive actress, a skin-prickling author and a bossy rock star gather together for a physics lesson, who might they learn about?
This week's teaser question
Who might grant admission to the singer of 'Lily The Pink', the Everly Brothers and a reforming priest - and why?
Don't write to us because there are no prizes: but you can see if your solution matches ours when we reveal it next time.