Main content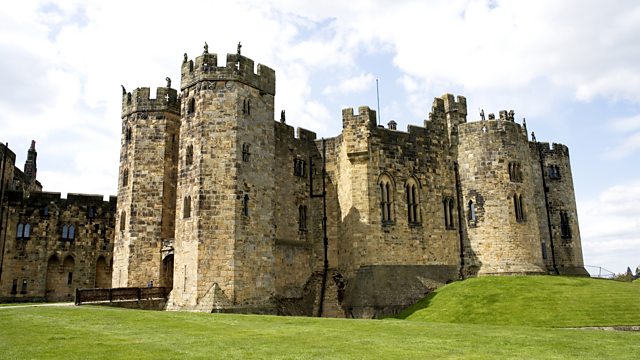 Love of home
Andrew Marr explores community cohesion and love of home with Dan Jackson, Kapka Kassabova, Colin Mayer and Emily Thomas
Dan Jackson celebrates the distinctiveness of north-east England. He tells Andrew Marr how centuries of border warfare and dangerous industry has forged a unique people in Northumberland. With recent changes in political allegiance in towns and countryside across the region, Jackson questions whether the area can reassert itself after decades of industrial decline, indifference from the south, and resurgence north of the border.
The economist Colin Mayer is looking at how to harness the power of patriotism and regional pride to revitalise areas like the North East. He sees a much greater role for the private sector in fostering community cohesion.
But patriotism can be a dangerous force in disputed and diverse areas. Kapka Kassabova travels to two of the world's most ancient lakes set in the borderlands of North Macedonia, Albania and Greece. This ancient meeting place in the southern Balkans has its own unique history of people living in harmony, and then erupting into catastrophic violence.
We live in a world that is far more connected than at any other time in history, but is there still value to the notion that travelling broadens the mind? The philosopher Emily Thomas turns to Descartes and Montaigne for an understanding of how travelling away from home can help disrupt traditional customs and ways of thinking.
Producer: Katy Hickman
Last on
Dan Jackson
Dan Jackson is a founding member of the Northumbria WW1 Commemoration Project.
The Northumbrians: North-East England and Its People: A New History is published by Hurst.
Colin Mayer
Colin Mayer is Professor of Management Studies at the Saïd Business School at the University of Oxford.
Emily Thomas
Emily Thomas is Associate Professor in Philosophy at Durham University.
The Meaning of Travel is published by Oxford University Press.
Kapka Kassabova
Kapka Kassabova is a poet, novelist and writer of narrative non-fiction.
To the Lake: A Balkan Journey of War and Peace is published by Granta.
Broadcasts