Main content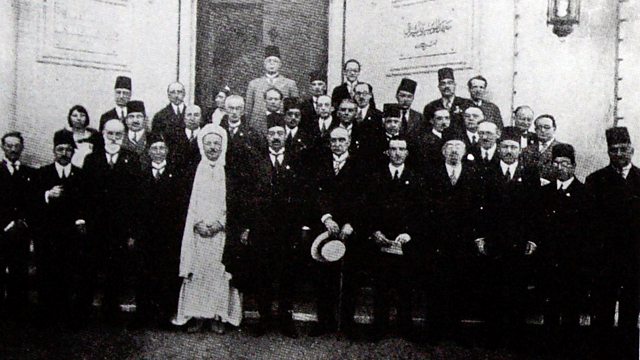 In search of Arabic classical music
Kate Molleson travels to Cairo to discover a lost aural music tradition of microtonal finesse, potently emotional voices and spectacularly skilful instrumentalists.
Traditional Arabic classical music is enthralling if you're lucky enough to hear the real thing. It's rigorous, loose, intensely felt music that's been passed down over centuries as an aural tradition. But, at the start of the 20th century, just as the recording industry took off, things began to change irreversibly and today very few people are even aware that this tradition exists.
Kate Molleson travels to Cairo in search of Arabic classical music and asks what's happened over the last 150 years that has made it disappear? And what does that rupture from heritage mean for the artists of today who are grappling with how to create a meaningful modern identity?
It's seductive music, bringing together microtonal scales, potently emotional voices and spectacularly skilful instrumentalists. Kate first became intrigued after hearing some of the 100-year-old wax cylinder recordings that are being restored at the AMAR Foundation, a privately funded archive in the Lebanese foothills. There, researchers track down thousands of recordings from across the Levant and work like musical archaeologists to preserve as much information about the music and the social context in which it was performed.
In 1932 Bartok, Hindemith and Lachmann were invited to Cairo by the King of Egypt to partake in the first ever Congress of Arab Music. It was a climactic point at which two world-views collided. Western musicologists wanted to preserve and understand what was happening in this part of the world, but the Arab musicians were eager to modernise and looked to Europe for inspiration.
Kate visits the ornate concert hall where the Congress was held, she speaks to the man who's behind the AMAR archive, and talks to the pioneering musicians working in Cairo today - musicians who are stepping out of the mainstream and finding out what it means to reconnect with a tradition that's been severed by a century of political, cultural and social revolution.
Produced by Rebecca Gaskell
A Reduced Listening production for BBC Radio 3
Last on