Main content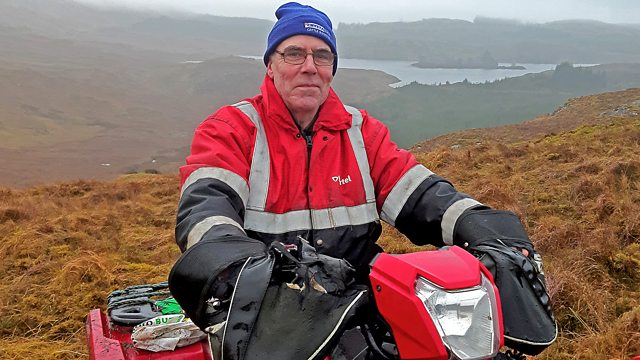 Black Grouse and Blackface Sheep
Sea eagles and black grouse share a Highland farm with the MacFadyens and their blackface sheep. Nancy Nicolson visits their stunning Argyll landscape.
Farming the hills of Argyll has never been easy. There's the weather for a start - around 1700mm of rain falls in an average year - and the remoteness from markets.
Then there's the land itself which is largely high, extensive, boggy moorland, which can be a death trap for grazing sheep.
Yet increasingly the large west Highland farms are being regarded as valuable, not so much for the lamb or beef they can produce, but for their environmental richness, their lucrative forestry potential, and as a habitat for endangered waders and other species. More controversially the high moors have been adopted as home by reintroduced sea eagles which bring tourists in their thousands, eager to spot the huge predators.
Farmers like Angus MacFadyen now face a dilemma, because whilst they recognise future government support will come in the form of payment for public goods - for protecting this type of land and the wildlife it supports - he and many of his neighbours don't want the sea eagles predating the sheep on their land. Nancy Nicolson visits Angus on his farm, Bragleenmore, to hear about the tricky balancing act he has to perform.