Main content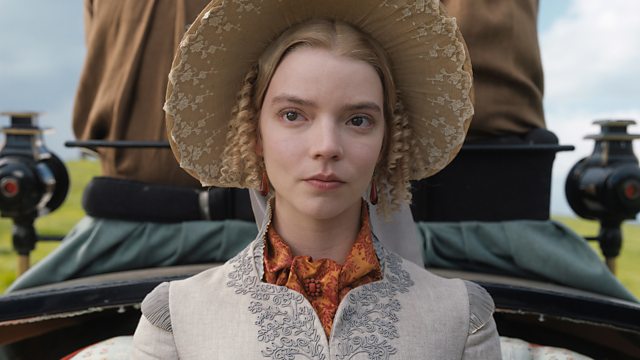 Emma and the Rom Coms Revival, the César Academy resignation and James Taylor sings American Standards
Eleanor Catton, on writing the screenplay for Emma, and her fascination with that flawed character. James Taylor sings the great American standards that influenced his own songs.
Eleanor Catton, who in 2013 became the youngest writer to win the Booker Prize for her monumental novel The Luminaries, talks about her screenplay for the new film adaptation of Jane Austen's Emma, She tells Nikki Bedi why she thinks Emma is such a fascinatingly flawed heroine.
After falling from favour in the last decade, the Rom-Com is on the rebound. It's Valentine's Day and Rachael Siggie looks at how the updated genre has a new generation of film – and streaming – audiences falling for its charms.
In 1978 Roman Polanski fled the US for France before being sentenced for the statutory rape of a 13-year-old girl. His latest film, An Officer and a Spy, about the Dreyfus Affair - a notorious anti-semitic injustice - has received 12 nominations in the Césars. In response the entire board of the César Academy, which distributes France's equivalent of the Oscars, has resigned. Olivia Salazar- Winspear of news channel France 24 explains what is going on.
The great singer songwriter James Taylor, whose work includes You've Got a Friend, Fire and Rain and Carolina in my Mind, has recorded American Standard, an album of songs from shows and films including Moon River, Ol' Man River, Pennies From Heaven and even The Surrey with the Fringe on Top. He tell Nikki Bedi about the influence they have on him and how he has reinterpreted these wonderful songs.
Presenter: Nikki Bedi
Producer: Julian May
Main image: Anya Taylor-Joy
Photo credit: NBC Universal
Eleanor Catton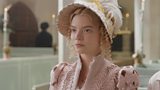 Main image and left:
Anya Taylor-Joy
Photo credits: NBC Universal

Emma  is on general release, cert U
To All the Boys: PS I Still Love You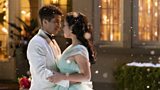 Noah Centineo and
Lana Condor
Photo credit: Netflix

To All the Boys: PS I Still Love You is on Netflix now
James Taylor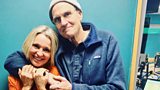 Nikki Bedi and 
James Taylor

His album American Standard is released on 28 Feb