Main content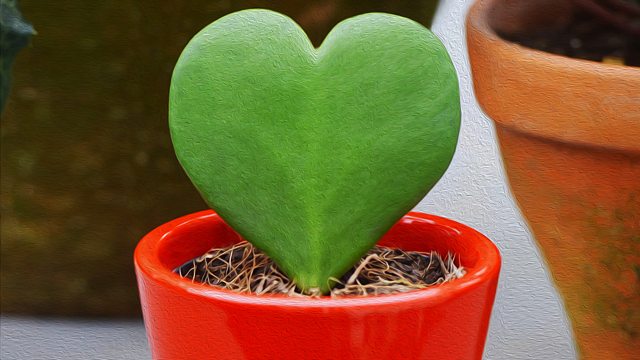 Modern Love
Jennifer Lucy Allan sends a Valentine to the avant garde with a night of deconstructed love songs. Expect Tony Conrad, Abner Jay and lover's rock from Sonya Spence.
Does the avant garde fall in love? Can you fall in love with a spoon? As couples across the country finish their Valentines dinner for two, Jennifer Lucy Allan settles in for two hours of the most unconventional takes on love that we can find. Expect odes to inanimate objects, love cassettes from Tony Conrad's Four Violins, amorous country funk from Jim Ford, songs for the lonesome by one-man outsider band Abner Jay and lover's rock from Sonya Spence. Luc Ferrari's steamy Danses Organiques also makes an appearance, centring on a strange meeting between two girls and a tape recorder accompanied with spiralling musique concrete and his observations on 'organ-ic' music, possibly the most sexy piece of musique concrete ever put to tape.
Also tonight, Jennifer has democratic post-punk from Ut, a performance by the late cellist Charles Curtis and shimmering chords for the last Glaciation by Richard Skelton.
Produced by Alannah Chance.
A Reduced Listening Production for BBC Radio 3.
Last on
Music Played
Jenny Hval

The Practice Of Love (feat. Laura Jean & Vivian Wang)

The Practice Of Love.
Sacred Bones Records.

Jenny Hval

High Alice

The Practice Of Love.
Sacred Bones Records.

Jim Ford

I'm Gonna Make Her Love Me

Country Funk 1969-1975.
Light In The Attic.

Andaleeb M. Wasif

ERAY DEWANAY NAY FITRAT HE AJAB PAEE HAI

Andaleeb M. Wasif.
Little Axe Records.

Crys Cole

In Praise Of Blandness (Chapter IX)

Beside Myself.
Students Of Decay.

Throbbing Gristle

Hot On The Heels Of Love

20 Jazz Funk Greats.
Industrial Records.

Ut

Mosquito Botticelli

In Gut's House.
Blast First.

Luc Ferrari

Danses Organique 2

Danses Organiques.
Elica.

Luc Ferrari

Danses Organique 3

Danses Organiques.
Elica.

Luc Ferrari

Danses Organique 4

Danses Organiques.
Elica.

Jake Thackray

Isabel Makes Love Upon National Monuments

Svitlana Nianio

&

Alexander Yurchenko

Untitled 1

Znayesh Yak? Rozkazhy.
Night School.

Charles Curtis

Rice and Beans for Charles Curtis (2008)

Performances & Recordings 1998​-​2018.
Saltern.

Sonya Spence

Apron

Give Love.
Roots & Culture Records.

Tony Conrad

Four Violins

Four Violins (1964).
Table Of The Elements.

Richard Skelton

III

LASTGLACIALMAXIMUM.
Corbel Stone Press.

Abner Jay

I'm So Depressed

Man Walked On The Moon.
Mississippi Records.

Cat Stevens

I Love My Dog
Broadcast