Main content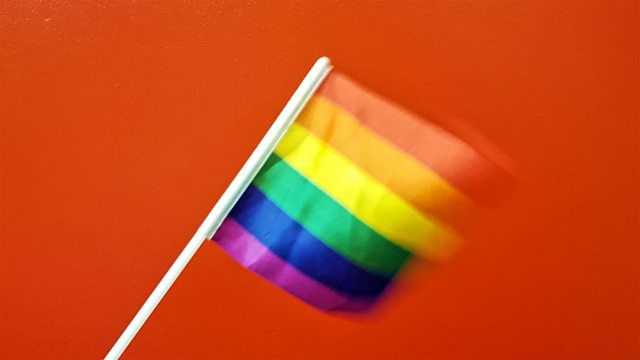 Queer Histories
What's the value of assessing whether historical figures were trans or gay? How do you 'prove' that identity now? Shahidha Bari asks Morgan M Page, Jana Funke and Senthorun Raj.
Morgan M Page, Jana Funke and Senthorum Raj look at how we apply modern LGBT+ language and identities to historical figures both real and fictional and what it means to have to "prove" your identity today in today's legal world. Shahidha Bari presents.
Morgan M Page is a writer, performance + video artist, and trans historian whose podcast is called One From The Vaults
Jana Funke teaches Medical Humanities at the University of Exeter
Senthorum Raj teaches at Keele University School of Law.
In the Free Thinking archives you can find programmes Writing Love: Jonathan Dollimore, Sappho https://www.bbc.co.uk/programmes/b08wn522
Queer Icons: Plato's Symposium https://www.bbc.co.uk/programmes/b08xcx1f
Censorship and Sex Naomi Wolf on John Addington Symonds and Sarah Parker on Michael Field https://www.bbc.co.uk/programmes/m00057k4
HD and Bryher are discussed, alongside Jane Harrison and Hope Mirrlees in this episode Pioneering Women: academics and classics https://www.bbc.co.uk/programmes/m000dj0g
Tom Smith explores the East German Military's fascination with its soldiers' sexuality https://www.bbc.co.uk/programmes/m00061m5
Weimar and the Subversion of Cabaret Culture https://www.bbc.co.uk/programmes/m000b7r7
Production team: Caitlin Benedict and Alex Mansfield