Main content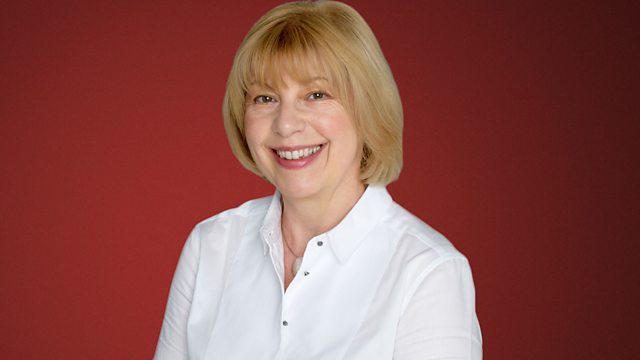 Decadence and melodrama: Schreker's The Stigmatized
Schreker's Die Gezeichneten (The Stigmatized), from Hanover. First performed in 1918, the work earned Schreker a reputation as one of Germany's leading composers.
Schreker's Die Gezeichneten, from Hanover
First performed in 1918 Schreker's Die Gezeichneten, 'The stigmatized' earned him a reputation as one of Germany's leading composers, on a par with Richard Strauss. The setting may be Renaissance Genoa, but this isn't the romanticized vision of the past of Wagner or Hans Pfitzner but rather a psychological drama rooted in the writings of Sigmund Freud. The score and the libretto – by Schreker himself – are opulent, melodramatic and decadent and make huge demands on the enormous orchestra.
The bourgeoisie of the city of Genoa is in turmoil: young women have been disappearing and there is something to fear. A clique of eight noblemen have been living out their desires on the island of Elysium. Alviano Salvago has made this island a haven of absolute beauty and harmony - in compensation for his own physical ugliness. When Alviano learns of the machinations of his fellow noblemen he tells them that he intends to transfer the island to the citizens of the city, thereby setting events in motion that he can no longer control.
Penny Gore introduces this performance recorded last year at the State Opera, Hanover.
Franz Schreker: Die Gezeichneten, opera in three acts
Robert Künzli - Tenor (Alviano Salvago)
Stefan Adam - Bass (Duke Antoniotto Adorno)
Jordan Shanahan - Baritone (Count Vitelozzo Tamare)
Tobias Schabel - Bass (Lodovico Nardi)
Karine Babajanyan - Soprano (Carlotta Nardi)
Edward Mout - Tenor (Guidobald Usodimare)
Frank Schneiders - Baritone (Gonsalvo Fieschi)
Gala El Hadidi - Mezzo-soprano (Martuccia)
Martin Rainer Leipoldt - Tenor (Menaldo Negroni)
Pawel Brozek - Tenor (A cutthroat)
Byung Kweon Jun - Baritone (Michelotto Cibo)
Daniel Eggert - Bass (Julian Pinelli)
Yannick Spanier - Bass (Paolo Calvi)
Alla Doelle - Soprano (Ginevra Scotti)
Franziska Abram - Soprano (A young girl)
Sung-keun Park - Tenor (A youth)
Latchezar Pravtchev - Tenor (Senator 1)
Jonas Böhm - Baritone (Senator 2)
Michael Dries - Bass (Senator 3)
Ula Drescher - Soprano (A maid servant)
Marek Durka - Bass (A servant / A citizen)
Hanover State Opera Chorus
Hanover State Orchestra
Mark Rohde - Conductor
Venue
State Opera, Hanover
06/04/2019
Synopsis
Sixteenth century Genoa
Act 1
The young Genoan nobleman Alviano Salvago, hunchbacked and deformed, does not dare dream of the love of women. He wants to donate to the people of Genoa the island paradise called "Elysium" he has created. His friends, a group of dissolute young noblemen, have been using an underground grotto on the island for orgies with young women abducted from prominent Genoan families, and intervene with Duke Adorno to stop the transfer of ownership. One of them, Count Tamare, has set his sights on Carlotta, daughter of the Podestà. Carlotta rejects him, as she is only interested in Salvago, whose soul she wants to paint.
Act 2
Infuriated by Carlotta's rejection, Tamare swears to Adorno that he will take her by force. He also reveals the secret of the grotto to Adorno. Not wanting Salvago to become more popular than himself as a result of the gift, Adorno decides to use the existence of the secret grotto as an excuse to veto the transfer. While Salvago is sitting for Carlotta, she complains that she can't paint his soul if he keeps avoiding looking at her. To which he responds that ugly as he is, he still has the feelings of a man in the presence of a beautiful woman... Eventually Carlotta confesses that she loves him, but faints in his arms as both are overcome with emotion.
Act 3
The citizens of Genoa go to the island for the first time and are awed by what they see. Salvago asks the Podestà for Carlotta's hand in marriage. She evades him, wanders off alone, and in the grotto finally succumbs to Tamare who's wearing a mask. The Duke accuses Salvago of masterminding the abductions. Salvago, beside himself with worry for Carlotta, leads everyone to the underground grotto. Carlotta lies senseless on a bed, while Tamare prides himself on his conquering abilities. Salvago stabs him. Carlotta awakens, Salvago rushes to her side, but with her dying breath she calls for Tamare. Salvago, completely deranged, stumbles over Tamare's body as he makes his way through the stunned crowd.