Main content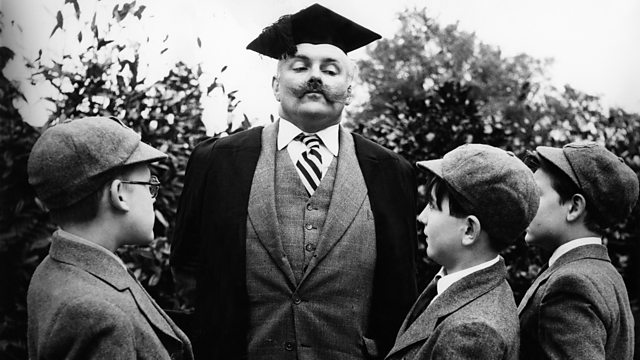 The Headmaster's given a week to prove he has the respect of his pupils. Stars Professor Jimmy Edwards. From March 1962.
Headmaster Jim is given a week to prove that he has his pupils' respect.
Starring 'Professor' Jimmy Edwards.
Starting life on BBC TV before transferring to radio, Chiselbury School is run "for the sons of gentlefolk".
Headmaster, Professor James Edwards, M.A. never misses a trick when it comes to exploiting the students and their parents. Sports pitches are given over to growing vegetables, which the boys nurture for their head to sell. Classes never exceed 95 pupils - 50 if private tuition is paid for at five guineas extra. It's only thanks to the efforts of the devoted deputy head, Mr. Potter, that the school exists at all.
Staff and pupils played by June Whitfield, Roddy Maude-Roxby, Frederick Treves, John Coxall, Roger Shepherd, Graham Aza and David Lott.
Written by Frank Muir and Denis Norden and adapted for radio by David Climie.
Producer: Edward Taylor
First broadcast on the BBC Light Programme in March 1962.