Main content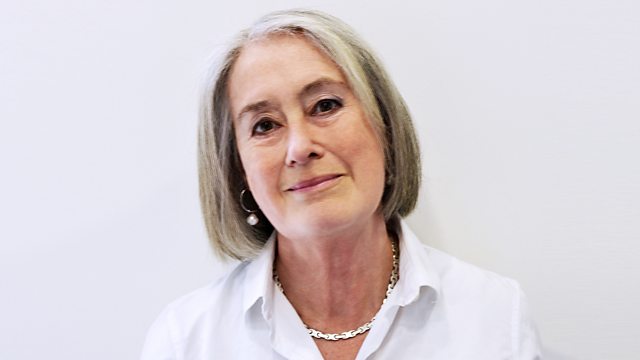 Ann Wroe
Michael Berkeley talks to Ann Wroe about the challenges of writing a weekly obituary and about the inspiration and comfort she finds in music.
Michael Berkeley talks to the writer Ann Wroe about the inspiration and comfort she finds in music.
Ann spends the first 36 hours of each week wrestling with the challenge of distilling the life of a person into just 1000 words – because, for nearly two decades, she has written the weekly obituary for The Economist.
The rest of Ann's week is spent wrestling with biography of an altogether different kind - because she finds the subjects for her books in the shadowy territory where history meets myth. She dares to mix intense scholarship with her own imagination to capture the essence of figures as varied as Perkin Warbeck, the pretender to the English throne; Pontius Pilate; and the mythical lyric poet Orpheus. Hilary Mantel has said of her: 'She is a genius, because she lights up every subject she touches'.
Ann tells Michael why she is attracted to such ambiguous subjects for her biographies and why she often chooses the quirky over the famous for her Economist obituaries – she's written about the lives of firefighters, woodcarvers and even animals.
Passionate about the natural world, Ann chooses piano music by Schubert that conjures up walks on the South Downs; Jonathan Dove's Seek Him that Maketh the Seven Stars; and Frank Bridge's The Sea, which takes her to her beloved Brighton.
She talks movingly about her attitude towards death and what might come after it, and tells Michael why most of her music choices are 'bittersweet', including a song by Vaughan Williams to remember her late husband.
Producer: Jane Greenwood
A Loftus production for BBC Radio 3
11 things we learned from Harry Enfield's Private Passions
Archive Unlocked: Two Decades of Private Passions