Main content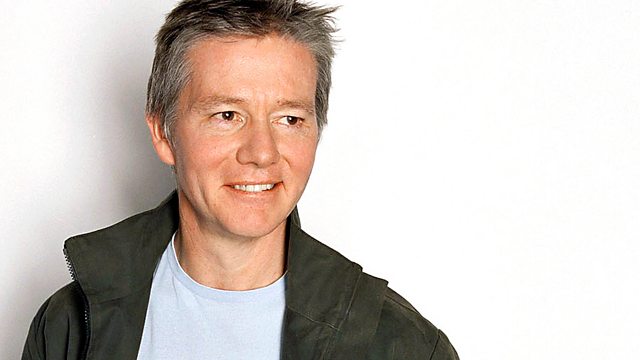 Programme 5, 2020
Tom Sutcliffe chairs the cryptic contest, today featuring the panellists representing the Midlands and the South of England.
(5/12)
Tom Sutcliffe welcomes another two teams to the challenging cryptic quiz. Elizabeth-Jane Burnett and Stephen Maddock play for the Midlands, taking on Marcus Berkmann and Paul Sinha of the South of England. As usual, they have no idea what obscure knowledge they may need to dredge up, as they unpick the programme's apparently impenetrable trademark teasers. There may not be much obvious connection between cricket and 90s dance music, or Norse mythology and the Flintstones, but a knowledge of all of these could come in very handy today.
They'll win points according to the amount of help they get from the chair in arriving at the solutions: the heavier the hints, the more points they'll drop.
Producer: Paul Bajoria
How they stand
The Round Britain Quiz league table this series, going into today's contest, looks like this:
1  Scotland     Played 2  Won 1  Drawn 0  Lost 1  Total points 35
2  North of England    Played 1  Won 1  Drawn 0  Lost 0  Total points 20
3  Wales      Played 1  Won 1  Drawn 0  Lost 0  Total points 19
4  Northern Ireland    Played 2  Won 0  Drawn 1  Lost 1  Total points 36
5  South of England   Played 1  Won 0  Drawn 1  Lost 0  Total points 19
6  The Midlands    Played 1  Won 0  Drawn 0  Lost 1  Total points 19
Last week's teaser question
Tom asked: If a musical comedian met a Star Wars actress wearing a knitted sweater, and their restaurant meal cost more than £39 but less than £50, what kind of fish did they order?
The Star Wars actress we had in mind was Carrie Fisher, the musical comedian Bill Bailey, and the knitted sweaters might be Fair Isle sweaters. If you got this far, you may have seen a pattern involving shipping forecast areas around the UK.
So their restaurant bill would be in the Forties - and the most likely fish for them to order would therefore have been Sole.
There'll be another teaser at the end of today's broadcast.
Questions in this programme
Q1  How might your scramble to listen to a maternal deity, wake up ruffled with a disruptive one, and unloose Fred and Wilma's pet to find a shape-shifting one?
Q2  If you were in Freetown and wanted to get to an art school in London, how would Phil Tufnell and Laurie Lee be able to help you?
Q3 (Music)  Why might you find this performer, along with a bright star known to Auden and a European space rocket, in the Mojave desert?
Q4  A group of deciduous trees, a bibulous pre-war American comic, the pseudonym of musician Mike Skinner, and a father-and-son racing dynasty... according to a very famous speech, which piece of terrain is missing?
Q5  What's singular about Peter Lorre in Berlin, Josh Brolin in the White House, Tony Harrison in a graveyard and the assassination of Yves Montand?
Q6 (Music)  What kind of person might use these?
Q7 (from Flora Scarabello)  If I start dancing in Germany, begin running in France, slow down in Spain and finish up with a jig, what sort of hotel room am I in?
Q8  Number 1 comes from a country where the dragon faces the flagpole. Numbers 2, 3 and 4 come from a city with DNA in its DNA. Number 6 comes from a county where Ted Dexter and Imran Khan both felt at home; and number 7 comes from a town near a famous public school.Which city do numbers 8, 9 and 10 come from?

This week's teaser question
Why might Arthur Balfour have been especially grateful to Blackadder's love interest, Ford's running mate and the most famous son of Eltham?
Solution next week!