Main content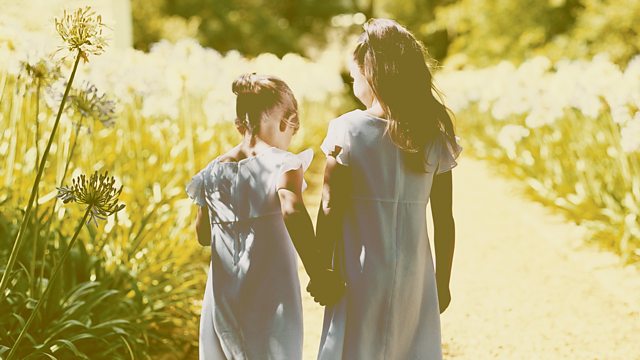 At the height of the Blitz, Buckingham Palace is deemed too dangerous for the two young princesses Elizabeth and Margaret. BW Black's imagined adventure is read by Sorcha Cusack.
In 1940, at the height of Blitz, the two young princesses Elizabeth and Margaret are secretly evacuated from Buckingham Palace for their own safety and sent to an isolated rural estate in neutral Ireland. However Clonmillis Hall may prove to be even more dangerous than wartime London…
Irish police detective Strafford has been assigned to watch over the girls during their stay and so must form an uneasy alliance with their governess Miss Celia Nashe, an undercover MI5 officer charged with the princesses' safety. However, with a contingent of soldiers patrolling the woods and rumours of IRA terrorists in the vicinity, they soon find their task even more treacherous than expected. But is the real threat from outside, or from within Clonmillis Hall itself?
An imagined historical adventure and enthralling mystery, as read by Sorcha Cusack (BBC's Father Brown).
Writer
B.W. Black is the pen name of acclaimed Irish author John Banville. He is the author of several novels, including The Sea, which won the 2005 Man Booker Prize. In 2013 he was awarded the Irish PEN Award for Outstanding Achievement in Irish Literature. He has published a number of crime novels, most featuring Quirke (an Irish pathologist based in Dublin) which were adapted into a TV series starring Gabriel Byrne.
Author, B.W. Black
Abridger, Neville Teller
Reader, Sorcha Cusack
Producer, Michael Shannon
More episodes
Previous
You are at the first episode