Main content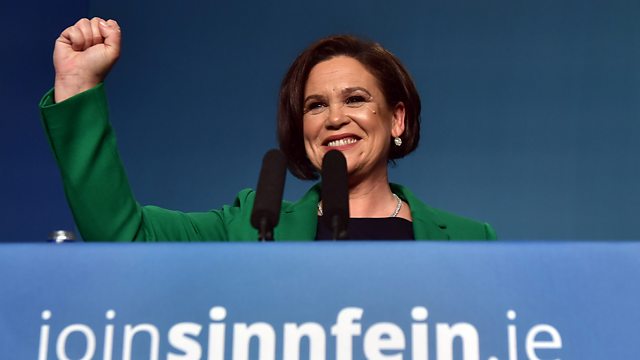 Sinn Féin's rise
Sinn Féin recorded a historic result in the Irish election. David Aaronovitch asks what the party represents now and what it means for the future of Irish politics.
Sinn Féin's historic result in the Irish election has the potential to change the face of Irish politics - dominated for the past hundred years by the two main parties, Fine Gael and Fianna Fáil.
So what lies behind the rise of Sinn Féin? And to what extent has it put its past association with violent republicanism behind it?
David Aaronovitch is joined by guests including:
Naomi O'Leary correspondent at Politico Europe
Brian Feeney, historian and author
Professor Roy Foster, professor of history at Oxford University.
Dr Margaret O'Callaghan, political analyst at Queens University, Belfast
Dr Theresa Reidy, political scientist at University College Cork
Producer: Jordan Dunbar
Editor: Jasper Corbett
-
How might Northern Ireland and the Irish Republic be affected by Britain leaving the EU?

The government wants an infrastructure revolution in the north. How will it do that?