Main content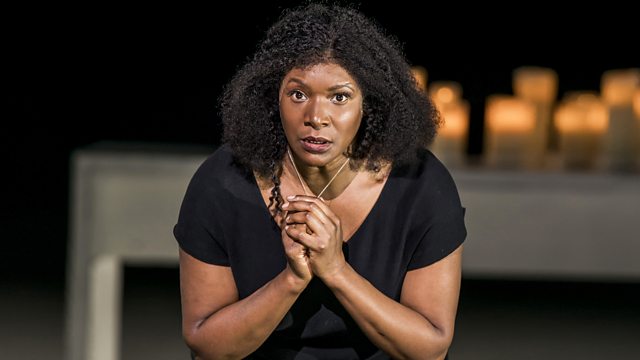 David Mitchell, Elizabeth Llewellyn, Wuthering Heights on stage
David Mitchell on playing Shakespeare in The Upstart Crow, leading soprano Elizabeth Llewellyn, and two new stage adaptations of Wuthering Heights.
Comedian David Mitchell discusses his West End debut playing William Shakespeare in Ben Elton's stage adaptation of the BBC TV sitcom, Upstart Crow. The play, which also stars Gemma Whelan and Mark Heap, explores the realities of life for the man behind the drama as he attempts to resurrect his career and save London theatre form the puritans.
Leading soprano Elizabeth Llewellyn has, over the last 10 years, won many plaudits for her voice that's been described as distinctive and unforgettable. She discusses taking on the title role in a production of Verdi's Luisa Miller at ENO – the first time the opera, dating from the middle of Verdi's career, has been performed at the Coliseum.
Emily Brontë's novel Wuthering Heights is a 19th century classic with its tempestuous love story between spirited Catherine Earnshaw and brooding Heathcliff becoming a shorthand for obsessive passion. Conventionally, it's been seen as book for girls but that hasn't deterred playwrights Andrew Sheridan and Ben Lewis who join Stig to discuss their respective new stage adaptations of Brontë's gothic tale.
Presenter Stig Abell
Producer Jerome Weatherald
David Mitchell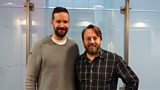 The stage version of Ben Elton's Upstart Crow starring David Mitchell is at the Gielgud Theatre, London, until 25 April 2020.
Image: David Mitchell (right) with Front Row's Stig Abell.
Elizabeth Llewellyn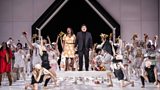 The ENO's production of Verdi's Luisa Miller is at The Coliseum, London until 06 March 2020.
Images: Main image above: Elizabeth Llewellyn in Luisa Miller
Image to the left: From left: Nadine Benjamin (in red), ENO Chorus and Dancers, Elizabeth Llewellyn and David Junghoon Kim (both on dais).
Images credit: (c) Tristram Kenton
Wuthering Heights