Main content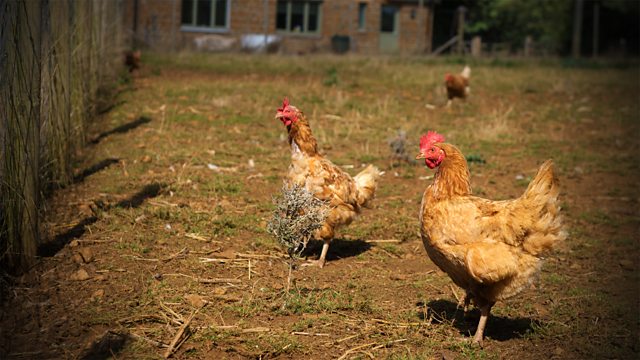 13/02/2020
Jakob's behaviour causes concern and David has a change of heart
Tracy tells Emma about the amazing afternoon tea she had for free at Grey Gables, thanks to Lynda. She can't wait for her complimentary Valentine's meal at The Bull either. Emma asks which side Tracy's actually on, the pub's or the ReBulls'. She says she's on the right side - her own. Emma tells Tracy she'll be meeting Gavin for a drink next week. Neither of them is interested in dating, but Emma still feels odd about meeting up. Tracy gives Emma her best dating advice and encourages her to go ahead.
David's pleased that the cow's test results for contagious diseases were all clear. Alistair recommends checking their feed storage is air-tight, as he suspects the cow had a fungal abortion. David tells Alistair he's decided to pay for the dairy herd health plan, as he'd never hear the end of it from Ruth and Pip otherwise.
Jakob seems agitated and forgetful when tending to one of Shula's horses. He explains that it's just down to a bad night's sleep. He's decided to offer a weigh-in to the surgery's horse-owning clients, followed by a clinic for the really obese animals. Jakob points out that Amir and Aziz both have weight issues. Shula and Alistair can't help but notice that Jakob's been particularly rude today. Alistair's determined to get to the bottom of it.