Main content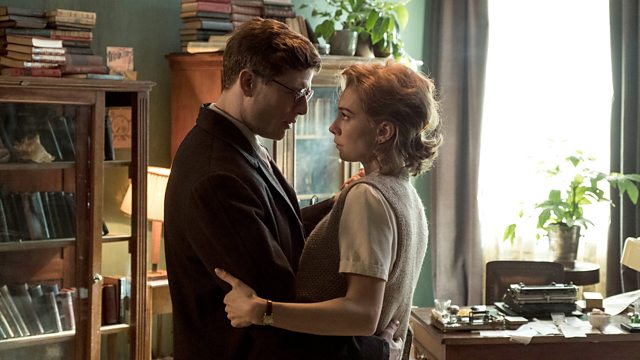 Mr Jones, Death of England, The Water Dancer by Ta-Nehisi Coates, British Baroque, This Life
Film Mr Jones, play Death of England, novel The Water Dancer, British Baroque exhibition at Tate Britain and the return of TV drama This Life assessed by Tom Sutcliffe and guests
Director Agnieszka Holland assembles a cast including James Norton and Vanessa Kirby to tell the story of Welsh journalist Gareth Jones who in 1933 travelled to Soviet Russia and told the truth about the famine in Ukraine.
At the National Theatre, Clint Dyer directs the play he has co-written with Roy Williams, Death of England, starring Rafe Spall as a white working-class man whose father has died and who has to face up to his conflicted feelings about his country and the people who live in it.
Ta-Nehisi Coates has earned a great reputation as a writer and thinker on race in America. His first novel, The Water Dancer, is the story of Hiram Walker who becomes involved in a struggle to leave slavery and save those close to him.
British Baroque at Tate Britain takes a look at art from the restoration of the monarchy in 1660 until the death of Queen Anne in 1714, highlighting the jostling for power at court and beyond and illustrating the creation of the great buildings of the age.
And This Life returns to BBC4, a drama of young people entering the world of work in the law, perhaps best remembered for the simmering sexual tension between Miles and Anna. Will its fans from 1996 stick with it - and can it draw a new audience?
Tom Sutcliffe's guests this week are Jen Harvie, Carl Anka and Terence Blacker.
Podcast Extra recommendations
Carl: YouTube Channel SB Nation and Brian Phillips' obit of Kobe Bryant available here: https://www.theringer.com/nba/2020/1/30/21114600/kobe-bryant-legacy
Jen: film, Parasite on general release; Tate Britain's exhibition
Terence: the music of Paolo Conte
Tom: Edmund de Waal's book The White Road, and Zadie Smith's essay on Kara Walker in the NY Review of Books
Photo: James Norton and Vanessa Kirby,
(c) Signature Entertainment
Mr Jones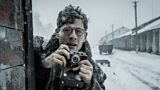 Image: courtesy of Signature Entertainment.
Mr Jones is on general release now, Certificate 15
British Baroque: Power and Illusion, Tate Britain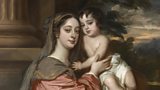 Peter Lely, Barbara Palmer Duchess of Cleveland with her son

Image: courtesy of Tate Britain. 
The Exhibition is at Tate Britain until 19 April
The Water Dancer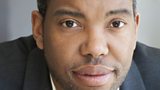 The Water Dancer by Ta-Nehisi Coates is in bookshops now.
Image: (c) Nina Subin.
This Life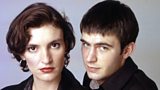 Daniela Nardini and Jack Davenport.
(c) BBC 
The whole of the first series of This Life is now available on BBC i-player. 
Death of England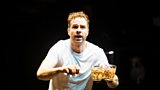 Rafe Spall as Michael in Death of England.
(c) Helen Murray.
Death of England is at the Dorfman at the National Theatre until March 7th
Subscribe to the Saturday Review podcast
Podcast
Sharp, critical discussion of the week's cultural events, with Tom Sutcliffe and guests