Main content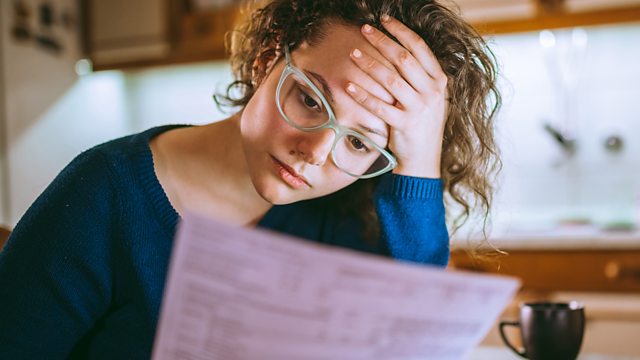 Leap in Under 30s taken to court for debts
The number of under 30s taken to court for money they owe increases by 30%, the bankless town which is no longer bankless and the 'free' dating website which cost one user £300
Money Box has found that there has been a big increase in the number of young adults being taken to court for unpaid debts.
Court records show that last year around 160,000 people in their twenties were given County Court Judgments in England and Wales - a rise of 30 per cent from the year before.
How a £3 month long trial for a dating website ended up costing one user £300.
And Jon Douglas visits a bank that's swimming against the tide by opening branches in rural locations.
Presenter: Louise Cooper
Researcher: Darin Graham
Producer: Alex Lewis
Editor: Emma Rippon