Main content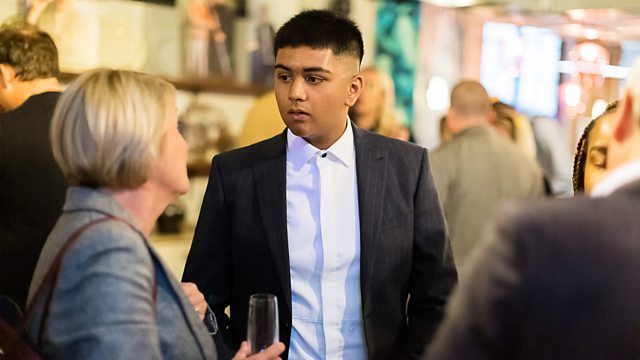 What Is Making My Child Fat? Part 1: Finding Solutions to the UK's Child Obesity Issue
Sheila Dillon asks the help of children and young people, teachers and academics, to understand how we might cut child obesity related health problems in the UK.
When Professor Dame Sally Davies left her role as Chief Medical Officer for England in Autumn 2019, she didn't go quietly. Instead, she published a strongly titled, independent, 96 page report with a rallying call: 'Time To Solve Childhood Obesity'.
"The Government ambition" she wrote "is to halve childhood obesity by 2030 – in England, we are nowhere near achieving this. Yet, if we are bold, we can."
What followed was a plethora of recommendations for Government bodies, local authorities, schools, researchers, the NHS, the private sector and more.
In the first of two programmes, Sheila Dillon meets the young people at the heart of this issue. She asks them what they think needs to change for them to lead healthy lives in the future and walks to school with 14 year old Dev Sharma to ask what he thinks can be part of the solution. She meets individuals, schools and organisations trying to make sense of the complex issues surrounding child obesity and asks what really needs to change before we see a reduction in levels of child obesity in the UK.
Presented by Sheila Dillon.
Produced by Clare Salisbury.
Last on
A look at the possible solutions in the fight back against fat.
Broadcasts