Main content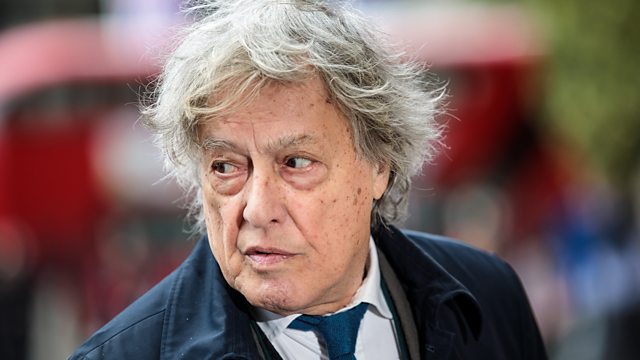 Tom Stoppard, Steve McQueen, South Korean film guide
Tom Stoppard on new play Leopoldstadt, a new survey of Steve McQueen works at Tate Modern, and a concise guide to South Korean cinema.
Leopoldstadt is the area of Vienna where poor Jews lived, and the title of Tom Stoppard's new play. It's about a family who come from there but, cultured, clever, successful and assimilated, no longer live there when the play begins. It follows their story from 1899 to 1955, from fin de siècle optimism to the aftermath of the Holocaust. Talking to John Wilson in the theatre, Sir Tom Stoppard speaks about how, in the 1990s, he came to appreciate his own Jewishness and how, now in his 80s, he came to write what might be his last play, about a family whose tragic story parallels that of his own.
After the unprecedented success of South Korean film Parasite, which was the first foreign language film to win Best Picture at the Oscars on Sunday, Hyun Jin Cho, film curator at the Korean Cultural Centre, offers a guide for fans of the film of what to watch next.
Oscar-winning film director Sir Steve McQueen discusses the first survey of his art in the UK for over 20 years. The show at Tate Modern sees the Turner Prize-winning artist revisit works which include film, photography and sculpture, that he's created in the last two decades.
Presenter: John Wilson
Producer: Simon Richardson
Image: Tom Stoppard
Image credit: Jack Taylor/Getty Images
Sir Tom Stoppard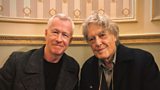 Leopoldstadt, which is written by Tom Stoppard and directed by Patrick Marber, is at Wyndham's Theatre, London from 20 February 2020.
Images:
Main image above: Sir Tom Stoppard
Image credit: Jack Taylor/Getty Images
Image to the left: Tom Stoppard (Right) with Front Row's John Wilson
Korean cinema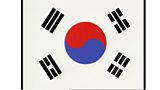 Sir Steve McQueen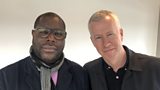 The Steve McQueen exhibition is at Tate Modern  London until 11 May 2020.
Image: Steve McQueen with John Wilson.